College Park High School, College Park, GA


1943 - 1988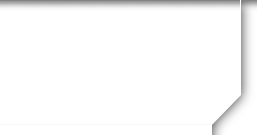 Message Forum
Welcome to the College Park High School, College Park, GA Message Forum.
The message forum is an ongoing dialogue between classmates. There are no items, topics, subtopics, etc.
Forums work when people participate - so don't be bashful! Click the "Post Response" button to add your entry to the forum.
11/30/14 02:23 PM
#109

Hi class of 60 and all those before and after. I was thinking of a student that attended Benjamin H. Neely named Michael Heard: lived on Oak Street I think. Tommy , I figured you might know and also about a boy named Joel Kelly that lived in a house angled to my house on Bell St. on the opposite side about the 3rd house east of Tanner Road Janice Daniel class of '60
11/30/14 05:40 PM
#110

The older I get (Almost 80 now) I am so thankful I was able to attend and graduate from CPHS and meet so many wonderful people. To all I say, keep on trucking. Ward Lawton (Class of 1954)
11/30/14 07:10 PM
#112

Ward, you are so right. We were all very lucky to attend CPHS. Say hello to Shirley for me.

CPHS has a lot of Delta Airlines connections. We are very happy that our younger son, Craig, is now a pilot for Delta. Merry Christmas! (Lots of good Christmas season memories from College Park.) NEAL BARRONTON
12/18/14 09:56 AM
#113

Walter T (Tommy) Fields (1960)

Very sad news, if you knew CPHS, graduates, Larry and Mary Ruth Scarborough(Grizzard)

12/16/2014 03:11:00 PMDoug Ohlemeier...

William "Larry" Scarborough, a longtime Florida and California strawberry salesman, died Dec. 8. Scarborough, 69, began working on the sales desk at Dover, Fla.-based BBI Produce Inc., in 2003. - See more at: http://www.thepacker.com/fruit-vegetable-news/Strawberry-salesman-Larry-Scarborough-dies-286001461.html#sthash.cJ80gp4i.dpuf
12/30/14 01:24 PM
#114

Tommy, thank you for this link to the article about Larry's death. I have added it to our In Memory section.
08/23/15 11:40 PM
#116

Hey CPHS buddies , can't wait for Reunion 2015 to see everyone from the BEST high school in GA. Loved every minute of attending there! Best friends ever!!! Jackie Bell Samsel
08/24/15 10:46 PM
#117

Elizabeth Vining (Graves) (1971)

CPHS ALUMNI

Just a reminder to make your hotel reservation for the reunion by August 31st. You get a special rate by booking early and mentioning you are attending the CPHS Reunion!!!! Hotel info is on the side tab: 2015 Multi-Year Class Reunion.
11/11/15 08:08 PM
#118

Sorry I wasn't able to attend, definately the next one. How are you doing Lesley Drive neighbor? Not to be rude and go off on another topic, but today is very special to me and I just want to make sure I don't miss any CPHS member's. I want to Thank all CPHS veteran's for their service to the best country in the world and wish all vets Happy Veteran's Day! Sorry Elizabeth, but I couldn't help it. How have you been doing? The last time I was on here , this forum was busy,what happened?
05/09/16 05:58 PM
#120

Barbara Thompson (Wood) (1952)

My sweet brother, Lacy Thompson (48), passed away in 2014 from Leukemia. He was a wonderful big brother and I miss him daily.

Barbara Thompson Wood
05/10/16 04:22 PM
#121

Julia Lassiter (Berger) (1951)

Jewell Lasitter (VanOss). (1952)

My sister Jewell passed away on May 2 2016. She was living in Port Angles, Washington.

Julia Lassiter (Berger). (1951)
09/01/16 12:17 PM
#122

Marie Ross (wife of Coach Ken Ross) passed away yesterday after a brief illness. Prayers for the family.

October 22, 1938 - August 31, 2016

Marie Abercrombie Ross, 77, of College Park, died Wednesday, August 31, 2016. Marie was the retired Supervisor of Text Books for the Fulton County Board of Education, and was a member of Jefferson Avenue Baptist Church. Surviving are her husband of 57 years, Kenneth Ross, Sr.; sons and daughters-in-law, Ken & Carla Ross, Jr., Kevin & Rachelle Ross, and Keith & Lee Ann Ross; grandchildren, Katie McDonald (Travis), Trey Ross (Bridgette), Kayla Ross, Andrew Ross, Matthew Ross (Kristie), and Annie Ross; a great granddaughter, Karlie McDonald; brother and sister-in-law, Phillip & Jane Abercrombie; sister and brother-in-law, Glynnis & Donald Cornett. Funeral services will be held at 11:00 a.m. Friday, September 2nd at Jefferson Avenue Baptist Church, 1150 Jefferson Avenue, East Point, GA 30344, with Reverend Darwin Caldwell officiating. The interment service will be at 2:30 p.m. at Sunset Memory Gardens in Cartersville. In lieu of flowers, memorial contributions may be made to Cancer Treatment Centers of America, Southeastern Regional Medical Center, 600 Celebrate Life Parkway, Newnan, GA 30265, or Southwest Christian Care, 7225 Lester Road, Union City, GA 30291. Visitation will be Friday from 9:30 a.m. until the service hour at the church. Donehoo-Lewis Funeral Home, Hapeville. 404-761-2171

SERVICES

Visitation

Friday, September 02, 2016

9:30 AM - 11:00 AM

Jefferson Avenue Baptist Church

1150 Jefferson Avenue

East Point, Georgia 30344

Funeral Service

Friday, September 02, 2016

11:00 AM

Graveside Service

Friday, September 02, 2016

2:30 PM

Sunset Memory Gardens

790 Indian Mound Road, SE

Cartersville, Georgia 30120
09/01/16 09:31 PM
#123

I am so sorry to hear this news. My wish and prayers is tat God fills the void left by this lady. May God Bless
01/21/17 09:58 PM
#128

Joyce Whitfield (Smith) (1962)

Just to let classmates know that Pat Moye (Willingham) passed away yesterday, Jan. 20, 2017 following a long battle with cancer. I have no detail of the service. If anyone knows please post so others will know. She was on Facebook. Thanks, Joyce Whitfield Smith class of 1962
01/22/17 02:14 PM
#130

Joyce Whitfield (Smith) (1962)

I now have the arrangements for Pat Moye Willingham. Visitation will be on Monday, January 23, 2017 from 5 pm to 8 pm at Tim Stewart Funeral Home. The service will be at 1:00 pm Tuesday, January 24, 2017 at Chestnut Baptist Church in Grayson, GA will burial at Eternal Hills Cemetery at Snellville. Joyce Whitfield Smith
07/04/17 08:38 PM
#131

David Michael Whitfield (1971)

I am David Whitfield class of 1971,there was a teacher by the name of Miss Ellis,she is not under teacher profile.Question is if she was a teacher at CPHS why is her name not there.I had her in 12th grade ?
07/15/17 10:26 PM
#133

Does anyone have any info. on Tony Legg? He and I graduated in '73. We worked together at Delta for a few years, then he transfered to a position at the gen. offices complex. Thx., Joe Williams