College Park High School, College Park, GA


1943 - 1988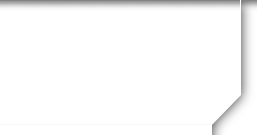 Message Forum
Welcome to the College Park High School, College Park, GA Message Forum.
The message forum is an ongoing dialogue between classmates. There are no items, topics, subtopics, etc.
Forums work when people participate - so don't be bashful! Click the "Post Response" button to add your entry to the forum.
07/16/18 09:56 AM
#153

Peggy Esther Ferguson (Morris) (1972)

In Christian Sympathy...

It is with sadness that we let you know that Doug Gilbert passed away on July 11. Doug was the husband of Janna Gilbert and son of Doug Sr. and Nedra Gilbert.

A service celebrating Doug's life will be held at 1 p.m. on Saturday, July 21 in the sanctuary of College Park First United Methodist Church.

In lieu of flowers contributions may be made to the Alzheimer's Association.

May perpetual light shine upon Doug and tender mercies surround his family.

Doug graduated from CPHS in 1965.
07/16/18 12:26 PM
#154

Doug was a great guy. I forget which one of us thought it up, but we rode our bicycles from College Park to Griffin. Along the way, I had a flat tire which was a whole lot of fun in itself! We arrived in Griffin safely and camped out using our Scout skills raising our tent and leading an old lady across a forest trail. We made it back to College Park safely and probably some 10-15 pounds lighter!

Happy trails, Doug.

Bob Rogers
07/27/18 10:00 AM
#156

Marcia Jo Wallace (Gray) (1975)

Sad news to report - Ken White, CPHS class of 1982, went home to be with Jesus yesterday. Please keep his family in your prayers.
07/28/18 05:34 PM
#158

Right now, Jackie. you and I are the only ones I know of.
08/19/18 10:07 AM
#160

BEST MULTI-CLASS REUNION EVER! THANKS TO WANDA WALLACE GOMEZ AND ALL OF THE OTHER CLASS REPRESENTATIVES FOR A WONDERFUL TIME! THE RENAISSANCE AIRPORT HOTEL IS BEAUTIFUL! THE DECORATIONS AND MEMORABILIA WERE FANTASTIC! THE FOOD WAS PLENTIFUL AND DELICIOUS! I AND MY HUSBAND HAD A WONDERFUL TIME! LOOKING FORWARD TO THE NEXT ONE!

SHEILA BOALCH (MORRIS)

CLASS OF 1980
08/19/18 04:35 PM
#162

Walter T (Tommy) Fields (1960)

Congratulations to all those who who were responsible for our 2018 Multi class reunion! Your efforts provided one out our best multi class Reunions!The venue was first class in everyway Thanks again for your hard
work!
08/20/18 03:35 PM
#163

The 2018 Reunion was great. Everyone seemed to be having a wonderful time. Enjoyed the seating of tables for the whole decades...gave people a chance to reconnect with other classes close to their gradutaing year! Hats off to all who made this reunion a great one! Peggy and Ray Butler 1965
08/20/18 04:52 PM
#165

A tip of the graduation mortarboard to all those who contributed their time and efforts toward making the 2018 all years reunion the success that it was. It was an excellent venue, the band at times sounded better than the original groups and the food was superb (despite their forgetting the grits, cornbread, black eye peas and country ham!). Looking about the rooms, it was evident friendships do not fade with time as catching up conversations and laughter created the ambiance. Let's do it again in three years!
08/23/18 01:45 PM
#166

I want to thank everyone in the reunion committee for arranging a wonderful time for all. It was so good to see so many people in attendance. I hope this can be done again in three years. Thanks again!

Chip McInnis 66
08/23/18 02:20 PM
#167

Beverly Griffin (Lambert) (1956)

My sincere thanks to all who had a part in making the 2018 Reunion a great success. It was wonderful seeing such a good turnout. I especially enjoyed seeing some of my old neighborhood friends and even some of my kinfolk. Again, THANK YOU ALL

Beverly Griffin Lambert (1956)
08/28/18 09:57 AM
#168

Fantastic reunion. Great work to all those that set it up. was so nice to see old friends and dance with a couple. Can't wait till next one.

Frank '62
08/28/18 12:22 PM
#169

We're not old!
08/28/18 01:00 PM
#170

Yea, but sometimes I feel ancient.

Frank '62
08/30/18 01:31 PM
#171

Know it is a day early but just in case I don't get a chance tomorrow, want to wish my dear friend Anna Brown a very happy birthday.

Frank '62
08/31/18 11:03 PM
#172

Frank, We are from different grad. classes, but I read your post and I had to comment. I (unfortunately) was unable to attend the most recent gathering. In your well worded offering, you captured the essence of these reunions. They give us the chance to actually go back in time briefly. They are unique and priceless. Thank you for your well worded post. I look forward to meeting you at the next one. Joe Wms.
09/01/18 02:30 PM
#173

You are welcome and thank you in return. I will look forward to meeting you as well.

Frank '62
09/05/18 12:12 AM
#174

Passing of Kaye Stribling

After a long illness, our friend & our 1964 classmate, Kaye Stribling, passed away on September 4. There will be a celebration of her life this Saturday, September 8th at Carmichael-Hemperley Funeral Home in Peachtree City, GA. Visitation will begin at 2pm & the service will begin at 3pm.
09/05/18 10:56 AM
#175

Our deepest sympathy to Kaye Stribling's family.