College Park High School, College Park, GA


1943 - 1988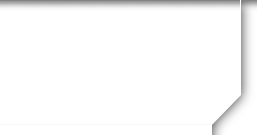 Message Forum
Welcome to the College Park High School, College Park, GA Message Forum.
The message forum is an ongoing dialogue between classmates. There are no items, topics, subtopics, etc.
Forums work when people participate - so don't be bashful! Click the "Post Response" button to add your entry to the forum.
01/21/17 09:58 PM
#128

Joyce Whitfield (Smith) (1962)

Just to let classmates know that Pat Moye (Willingham) passed away yesterday, Jan. 20, 2017 following a long battle with cancer. I have no detail of the service. If anyone knows please post so others will know. She was on Facebook. Thanks, Joyce Whitfield Smith class of 1962
01/22/17 02:14 PM
#130

Joyce Whitfield (Smith) (1962)

I now have the arrangements for Pat Moye Willingham. Visitation will be on Monday, January 23, 2017 from 5 pm to 8 pm at Tim Stewart Funeral Home. The service will be at 1:00 pm Tuesday, January 24, 2017 at Chestnut Baptist Church in Grayson, GA will burial at Eternal Hills Cemetery at Snellville. Joyce Whitfield Smith
07/04/17 08:38 PM
#131

David Michael Whitfield (1971)

I am David Whitfield class of 1971,there was a teacher by the name of Miss Ellis,she is not under teacher profile.Question is if she was a teacher at CPHS why is her name not there.I had her in 12th grade ?
05/09/18 04:07 PM
#133

James (Boo Boo) Nathaniel Anderson (1977)

Prayer request:
Please lift up the Stinchcomb family up in prayer. Ronald is in ICU after being hit by a car on Sunday night. It's 50/50 right now but my Father is able to heal and restore his children.
👐👐👐👆👆👆
05/10/18 12:43 PM
#134

Thank you for posting about Ronald Stinchcomb. We will keep praying.
05/10/18 03:15 PM
#135

Visited Ronald's bedside and prayed for him and his family.
05/10/18 05:43 PM
#136

Praying for Ronald, may God heal him and return him home to his family. Very sorry to hear this.
05/10/18 10:07 PM
#137

Thank you James Anderson. I will keep Ronald and his family lifted up in prayer.
05/11/18 10:29 PM
#138

James (Boo Boo) Nathaniel Anderson (1977)

Ron Stinchcomb Update...
He is still 50/50, still in ICU and he is not talking or recognizing anyone. No change from yesterday. Prayer changes things.Thanks
05/13/18 10:14 PM
#140

Praying for the family and Ron. Thanks for the updates Boo Boo.
06/09/18 08:49 PM
#141

Hello fellow Rams! I want to wish Norm Barchi a Happy 82nd Birthday on June 11. He is alive and well, living in Fayetteville Ga. I get to see him about once a week as he attends the same church! Continued prayers for Ronald Stinchcomb! Mark Moyle, Class of 78!
06/15/18 03:33 PM
#142

I just made a reservation at the Renaissance Concourse Atlanta Airport Hotel for the August 2018 reunion. By checking "Senior Citizen" I got a total price that was $10 cheaper than the block price arranged by CPHS. In any case, the online reservation system wouldn't take the group code given in the Rams Horn. I had to phone to give the reunion details, but later canceled that reservation after finding that senior citizens got a lower rate. Checking the "Government/Military" rate category gave a total price another $50 higher, so that didn't help.
06/17/18 09:32 AM
#143

Catherine Rebecca Nichols (Rush) (1973)

I'm very late to this conversation however I have every Annual (I also have every report card from 1st thru 12th grade) and Ms. Ellis was a Social Studies teacher and the last year she is in the Annual was 1970.

For those of you who didn't keep your Annuals, you are really missing an important time in your life. Not only the activities and class pictures but the things people wrote in the front and back pages. It has been so much fun to read those and remember the wonderful friendships that have gone away. Also the report cards (which were my mother's idea) are fun to read. Everyone of the teacher's comments for the first seven years have something to say about my "talking too much in class"!!!! That shouldn't surprise those of you who know me!

Becky Nichols Rush (Class of 1973)
07/10/18 04:04 PM
#146

Sorry to hear that Charlotte. Thank you for letting us know.
07/11/18 03:48 PM
#147

My sister Jane Reeves Edwards passed away on May 18 of this year after a prolonged battle with cancer. She is burried beside her son Samuel Edwards in Holly Hills Cemetary in Fairburn. My brother Joe and I, along with Jane's three daughters, wish to thank all Jane's friends for their expressions of sympathy and love.
07/12/18 04:40 PM
#149

Nancy Tarpley (Westbrooks) (1959)

My sister, Wyona (Nona) Tarpley Long, class of 1946, passed away on April 28, 2018. She and her husband, Lee Long were married over 70 years.
07/12/18 05:44 PM
#150

Dennis, Thanks for your kind words.
07/12/18 05:51 PM
#151

Gail, You are right, I have lost two sisters now, and I miss them both but try to remember the fun times we had together. Thanks.