College Park High School, College Park, GA


1943 - 1988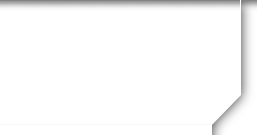 Dan Bruce
Profile Updated:
July 31, 2020
| | |
| --- | --- |
| Residing In: | Conyers, GA USA |
| | |
| --- | --- |
| Occupation: | Bible Expositor, Researcher, Chronologist, Writer |
| | |
| --- | --- |
| Military Service: | Army (XVIII Airborne); combat 1965-66 |
Life After High School (tell us what you've been up to):
After graduation from CPHS, I attended Georgia Tech as an Alfred P. Sloan Foundation scholar studying physics, where the main thing I learned was that I didn't want to be a physicist. After college, I volunteered for military service, engineering crypto systems for Army command networks, eventually serving overseas on combat duty with the XVIII Airborne Corp in 1965-66. During that time I briefly served on the field communication staff of Vice-President Hubert Humphrey. After the military, I worked at an engineering firm for several years before dropping out to live the carefree life of a late-1960s hippy. Never got into the drug scene (I was what they called a natural high, not needing drugs), but I did inhale occasionally and one evening in 1969 even sat around a campfire jamming with Janis Joplin and two members of Led Zeppelin.

After a mostly fun and adventurous summer, I saw that the hippy scene was leading nowhere and returned to the business world, where I made lots of money, well, enough to retire in 1984. The following year I hiked the Appalachian Trail from Georgia to Maine, all 2,200 miles of it, then a few years later started writing Trail guides. To keep the information in my guidebooks fresh, I hiked the whole Trail seven more times, having fun and doing environmental research. For seventeen years, I wrote The Thru-hiker's Handbook, the main guide used by people hiking from Georgia to Maine each summer. In 2007, I retired from writing Trail guides and switched to writing Bible commentaries, yielding to a calling that I had been running away from since my high school days. In all, I have written 32 books, the most important being my commentary on the Book of Daniel.

Today I continue to keep busy as a Christian writer, Bible expositor, researcher, Ancient Near East (ANE) chronologist, and founder and executive director of The Prophecy Society of Atlanta, where we believe that understanding the Bible is the most important thing an intelligent person can do to prepare for the future. The Bible has repeatedly proven itself to be accurate as handed down to us, and it is a trustworthy source of divine wisdom that is freely available to everyone. It offers the only knowledge that comes direct from the mind of God, providing time-tested wisdom that can help us navigate through this ever-changing fast-paced modern age.

As a researcher, I specialize in the interpretation of Bible prophecy and harmonization of ANE chronology. In 1974, I understood from my research the importance of an ancient prophecy recorded in the Book of Daniel that foretold the restoration of the Temple Mount in Jerusalem to Jewish sovereignty ... a 2,500 year old prophecy that had been fulfilled seven years earlier during the Six-Day War in 1967 while the whole world watched it happen on television ... and I eventually understood how the fulfillment of that prophecy could be used to unlock all of the chrono-specific prophecies in Daniel for understanding.

The result was my commentary on the Book of Daniel, titled Daniel Unsealed, considered by those who have read it to be the definitive work on that book of the Bible. The interpretations set forth in my book exactly agree with both the Biblical text and documented history, as all true interpretations of the Bible's predictive prophecies must. In addition, the prophecies in Daniel are fully explained in plain language, without the usual academic equivocations employed by most Bible scholars.

I also do research into ANE chronology, having published several books that challenge the traditional Hebrew kings chronology based on the Edwin Thiele chronology anchored by the Assyrian kings list. My research demonstrates that the traditional Assyrian timeline used in academia is in error prior to the year 745 B.C., and that the Hebrew chronology for that period, when properly understood and applied as specified in the Bible, is more accurate and can be used to correct and align all ANE chronologies.

However, if you are unfamiliar with the Bible, and weak in your knowledge of ANE history, you probably won't be able to fully appreciate my books. I invite you to try, though. Greater understanding of the way the Living God of the Bible interacts with mankind awaits those who do. And, if you have never understood the plan of salvation to eternal life presented in the Bible, feel free to contact me (770-922-1889 10am-7pm weekdays and Saturdays, after 2pm on Sundays, Eastern Time) and I will be glad to share what I know about it. Or, see http://www.prophecysociety.org/?p=10627

When I'm not writing books and doing research, my spare time is devoted to reading (non-fiction, especially biographies), listening to music (classical and folk), gardening (unfortunately I didn't inherit my Mom's green thumb with flowers, but I do have a knack for rooting shrubs), and hiking-walking. I live alone and thus do my fair share of house cleaning and yard work, both of which I enjoy up to a point.
School Story:
Alfred P. Sloan Foundation Scholar 1960
Suwanee Club Student of the Year 1959-60
National Honor Society 1959-60
Student Body President 1959-60
Key Club, Vice-President 1959-60
11th Grade Class President 1958-59
9th Grade Class President 1956-57
Football 1955-1958, lettered 1958
Student of the Year (8th Grade), 1956
Student Council 1955-1960

My memories of CPHS are both fond and bittersweet. High school was the place where I first realized that I could be a person of worth, but that my ambitions had to fit into a world that was bigger than myself and my dreams. It was also where I got the first glimpse of the way life works in the workaday world, namely, the unavoidable truth that most people don't really want to put themselves out or make personal sacrifices to make the world a better place. Those were good but hard lessons to learn early in life, and it took me all five years of high school to learn them (slow learner, I guess), but the knowledge gained has saved me a lot of grief in the years since.

I grew up as an only child in a one-parent family, son of an alcoholic and abusive father early in life, with the result that I learned to keep my thoughts and emotions to myself. During the years at CPHS, I had lots of acquaintances, was friendly with everyone, and never lost an election for anything. But, I never got invited to parties or social events, either, and I had no really close friendships that lasted beyond graduation. As a budding idealist, and as a young person trying to live a Christian life, I was probably somewhat hard to be around at times, way too intense I suspect and not really interested in the normal teenage pursuits of the time (rock music, fashionable clothes, who was dating who, sex).

During my last two years of high school, I was a real thorn in the side of those in authority, challenging the status quo and the 1950s "Leave It to Beaver" mindset that permeated high school life back then. Poor Mr. Felder, I can still see him wringing his hands in despair at some of the suggestions I made as student body president, and Coaches Badgett and Shaddix never forgave me for lobbying the school board to make passing grades a condition for participation in all extracurricular activities, including football and basketball. The harsh reaction from school authorities and coaches was my first realization that sport had already become the most prominent pagan religion in this country, the opiate of the mediocrity-loving American masses (and it is even moreso today to the detriment of our society).

In my senior year, two months before graduation, I almost got kicked out of school for taking part in an early civil rights get-together in Atlanta. Fortunately for me, Mrs. Cochran and Miss Jones saved my neck (and my scholarship) by standing up to Mr. Hutchinson for my right to express myself on issues I thought important, bless their hearts.

I was perhaps ten years ahead of my time, more 1969 social activist than 1959 sock hopper. I moved into Atlanta the day after graduation and I've only been back to College Park a few times, once in November 1960 to vote for JFK, and on occasion while passing through on the way to the airport, but never to just visit. Mostly I have tried to associate in both my public and private lives with those people and groups that want to give more to life and to others than they take (not a very large group, I'm afraid, especially nowadays as American life becomes more and more consumed by greed and materialism), and I have tried to do the same myself, mostly with good results, but sometimes not.

Being "cause oriented" (civil rights ... but not the current BLM movement, which is Marxist ... and equal rights, environment, social and economic justice for all, and so on) for more than half a century has been well worth the effort, though, and I feel very good about the positive contributions to American society and the world that I have made. I can honestly say that the world is a somewhat better place because of my efforts (certainly no worse), and I am proud to say that I have not taken more than my fair share of the things this world has to offer nor have I ever had to hit anyone in anger. In recent years, I have come to believe that many of the causes that are dear to my heart (e.g., saving the environment worldwide from overpopulation) are lost causes, although I'm still trying to make a difference, to make this world a better place. It's who I was in high school and who I remain.

Looking back, I'm very happy with the way things have turned out for me since high school, and I look to the future with optimism knowing that I have even more of myself to give to the world. I believe that the secret to true happiness can be found in serving others, a lesson I first learned growing up in College Park and a principle I continue to try to apply every day in some small way.
List the names of any of your siblings or other relatives who attended CPHS.
None of my relatives attended CPHS (the other Bruces were not related as far as I know).