College Park High School, College Park, GA


1943 - 1988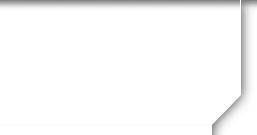 Reminiscing
By
Marcia McGahee Bornemann (Class of 1957)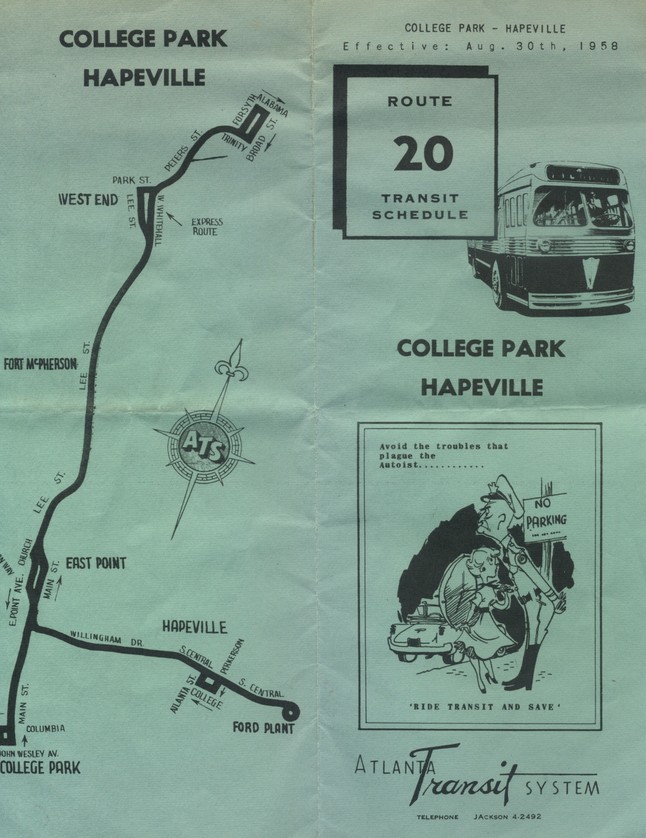 Sorting through boxes of papers that had belonged to my parents is always slow going. I go into a time warp. Finding the August, 1958 Route 20 transit schedule for The Atlanta Transit System instantly sent me back to CPHS. Term paper deadlines always found classmates packed on the bus headed to the "downtown" library for last minute research. We were packed into the bus like sardines... sitting on laps and hanging on every available pole and strap. When the bus stopped or swerved suddenly, somebody in the aisle would invariably get thrown off balance and start an avalanche of giggling teenagers falling all over each other. At the end of the day, with piles of research material weighing us down, we had just enough energy and just enough change to grab a Krystal burger for ten cents and still have enough money to ride the bus back to College Park.
THE CRUSH
by Wanda Gomez (Class of '72)
Now that high school has long passed, and you are settled in your comfortable routine, how many times have you thought back to your times in high school? Most of my high school days are a blur to me now. I don't know about the rest of you, but there are particular flashes of time, moments, if you will, that particularly stand out for me.
Oh, there are the obvious things like car bashes (which I could use these days, if only to relieve my frustration of wanting to do that to the person that cuts me off on my way to work for absolutely no reason and not being able to), and the bonfires that went along with them. Rammette practice (yes, I was one of those), and, of course, your crush, your unrequited love. For me, that was this cute red-headed senior named Buster Brown.
I think I was a Freshman and he was a Senior. His name really wasn't Buster; it was something that started with a W, but I don't remember what it was now. But I do know that I wrote his initials all over my saddle oxfords, but whether he ever saw his initials on my shoes when I walked around school, I'll never know. I don't think he even knew I existed.
I took art classes with Mrs. Drew. She was a wonderful teacher, full of interesting and creative art projects for her students. Her art class was my last class of the day. Buster was in her homeroom. One day, we were working on this really fun project that involved pressing shapes into a flat piece of clay, rolling it up and tying it, and pouring plaster of paris into it so that it would harden into a unique sculpture. Mine was finished and tied, and Mrs. Drew poured the plaster in. Suddenly, it became quite apparent that this particular art project had not been tested, because the plaster came pouring out of the cracks in the clay, running everywhere. I was desperately trying to salvage my work of art by attempting to hold in the plaster. My hands were covered in the white goo. It had run off the table onto the fIoor. It was all over my shoes. I had it in my hair. It was on my face.
Suddenly, I turned around, looking like something the Pillsbury Dough Boy might be attracted to, and I came face to face with Buster, who had returned to homeroom because the school day was done. I couldn't do anything but shrug and smile (thankfully the plaster mostly hid my reddening face), and he just laughed. After that, I had the nerve to ask him to sign my yearbook. I don't think he recognized me without plaster all over my face. Then he graduated and was gone. But I'll always remember him.
~~~~~~~~~~~~~~~~~~~~~~~~~~~~~~
MOST EMBARRASSING . . . Forgot Something?
By Alicia Gazaway Rainwater (Class of '67)
My years at CPHS went by pretty well, without a lot of embarrassing moments, until my senior year - 1967. Oh, I had the usual sub-freshmen moments, like buying $10 worth of Pep Rally tickets (which was a bargain), and wearing a beanie for a week, having been told by an upper classman that it was required. But my most embarrassing moment came my senior year. A moment that lives (at least to me) in infamy.
I walked to school most every day for 4 ½ years from Newton Estates, so it was not unusual for me to be running down Main Street at the last minute trying to get to the locker and homeroom before the bell rang.
This one particular, very cold, December morning, my alarm clock did not go off. My dad came to my bedroom door and told me to get up or I was going to be late. I had a particular routine in that I would always put on my sweater before I did my make-up and hair so as to no mess it up. (I wore a lot of sweaters and skirts, back then ... and still do). So I was putting on my make-up and teasing my hair (remember when?) and Daddy came in and said "You best hurry. Do you know what time it is?"
I looked at my watch and said, "Oh, I am going to be so late!" … grabbed my coat, my books, my pocket-book, and rushed out the door, buttoning up my coat. I practically ran all the way from Alcott Place, up First Ave, Lesley Drive to Roosevelt Hwy - Main Street and to the school. I had definitely gotten my exercise that day, but made it just before the bell rang. I was standing at my locker, out of breath, in the middle of the Senior hall, and which was right beside my boyfriend's locker, taking off my coat and getting the rest of my books. I think every senior - all 120 of them - were standing at their lockers too. My boyfriend and I had been arguing for a couple of days, and he looked over at me and said rather sarcastically, "Did you forget something?"
I looked at him just as sarcastically, and said, "No, what?"
He looked me up and down and said, "Your clothes!?"
I looked down and there I was standing in the Senior hallway, with my hair neatly combed and hair-sprayed, my make-up perfect, and except for my sweater, hosiery and shoes, wearing nothing but my slip.
I could have died right there. I threw on my coat and ran down the hallway. I could hear snickering and guffaws but would look at no faces as I ran down the steps to the office. I went in to Mrs. Cochran sniffling, and told her I had to go home, that I forgot something. She informed me that I could not go home to get any homework I had forgotten. I said that I did not forget my homework. She asked, "Then what did you forget?" Opening my coat, I exclaimed ..."My clothes!!"
Needless to say, she called my Mom who brought me my skirt and made me stay for the rest of the day.
P.S. I tried hard to forget that little most embarrassing moment, until about 5 or 6 years ago. I was in an art show in Newnan, GA and who walked into my booth but Mr. and Mrs. Searcy. I had Mr. Searcy in 9th grade math, and Mrs. in Senior English. I took a break and went over to the drug store and sat and had lunch with them. We were reminiscing and catching up on people, and Mr. Searcy said, "Alicia, let me ask you. Just who was it your senior year that came to school in their slip?" I just died laughing, and said, "I have been trying to forget that for 40 years, and you had to remember." It was so funny. When you think you have "overcome" and are so business-like, proper, and sophisticated, and the moments come back to haunt you.