College Park High School, College Park, GA


1943 - 1988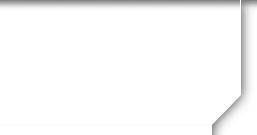 Message Forum
Welcome to the College Park High School, College Park, GA Message Forum.
The message forum is an ongoing dialogue between classmates. There are no items, topics, subtopics, etc.
Forums work when people participate - so don't be bashful! Click the "Post Response" button to add your entry to the forum.
06/18/19 03:30 PM
#224

Vangie Carruthers (Rich) (1955)

Chick, If you're looking for COOL, come to Highlands, NC! Curtis and I left hot, humid Fl after 50+ years and came to Highlands at Pam Wiggins and Ed's encouraging almost 13 years ago. We have had 90* only one day since we've lived here, and we'll never leave!

Football games and sock-hops...the highlight of our years at CPHS ! Such memorable times and FRIENDS !
06/19/19 08:44 AM
#225

Wha a surprise to hear from you Cick and Buddy. Ben a long time since we walked those halls at CPHS with snake lurking behind every door. (I'm sorry) He was a good Principal to have put up with me, may He rest in peace he earned it. Those were very good days. Pull up "Mary Hopkins song , Those were the days" I just love to hear. I beleive Fran was a cheerleader one of the years I played on the football team "53 or '54. With all those girls jumping around it was hard to keep our minds on the game. I love the CPHS wed site but at times it makes me sad to hear when we lose one we new back then. But then to hear how so many have done so welll during their careers. One time Bill and Fran came to see Shirley and I just after Laura was born, our first born, we lived in a small apartment on Washington Road, all Airport now. I think they were married then not sure. Those were the struggling years for Shirley and I but we made it thur rainy days and beautiful sunny days. I think about my teammates often we had a special bond thats still there. I guess we were a band of Brothers. Unless you experienced it, it's hard to explain. Sometimes a little fear shows up and I think please Lord don't let me be the last one left from my team. But I have a great Quarterback calling the plays he will decide that. Chick and Buddy and to all who read this Love you all. God be with till we meet a gain. Ward '54 CPHS
06/19/19 08:54 AM
#226

Reading all of your posts sure brings back a lot great memories. Chick you rea;ll;y do need to move to the Highlands where it's cool. Love you guys.
06/19/19 05:13 PM
#227

Larry, watched you one time or a couple times play baseball for old CPHS, you know we always had a track meet going on at the same time ya,ll were playing. I rememeber one time you were at bat and you fouled off at least 12 balls, you wore the pitcher out and then got a hit. Don't remember who we were playing. I was really impressed the way you handled the bat, like serving a tennis ball with a tennis racket. Beleive you played in the infield, had a good arm. Did you go and play in College? Your bat should have got you there. You remember Charlie Brown, in my days he was the only 4 letter guy I remember. Football, Basketball, Track and Baseball. I only lettered in two football and track. Did you know others.? Don't hug the plate them fast balls get there in a hurry. Ward Lawton CPHS '54 God bless You a nd Yours.
12/07/19 09:59 AM
#228

Lest we forget!

Pearl Harbor - December 7, 1941

If you're reading this, audio isn't supported.
12/08/19 03:58 PM
#230

I heard this speach live over the radio i n 1941. I was 6 six years old, everyone was glued to the radio waiting for President Roosevelt to address the nation. Ward Lawton CPHS, class of 1954.
02/15/20 02:03 PM
#231

I would like to find George Duncan from class of 1952?
02/15/20 04:24 PM
#232

Larry you try and contact George's brother's family, Samie or thru Ms.Gomaz who got the web sitre together with others. Ward
02/18/20 11:18 AM
#233

To the class of 1945 - If any other 1945 graduates are on this, please respond.. Would love to hear from you or anyone from other graduating classes in 40's. Juanita Sims Teasley
02/18/20 02:53 PM
#234

I believe Mrs Mangum from your class taught me in school at North Clayton Hight school in the lat forties. Went to Church will OJ Ferrell many years. Ward Lawton CPHS 1954.
02/18/20 03:12 PM
#235

Juanita, I've often wondered what it was like being a teenage high school student during WWII, when, looking back on that period, it seemed that the world was going beserk and at times the fate of democracy seemed to hang in the balance. Care to share any thoughts with us?
02/18/20 10:46 PM
#236

Juanita : Pardon my stepping in to your "youngster" message, but was so encouraging to see anyone from those Golden Days in the 1940's......keep on, keeping on......Class of 1944 while the war was still in progress....van Joyner
02/19/20 10:11 AM
#237

Class of 1958 may be younger, but my brother Bob and I grew up wearing soldier and sailor uniforms.
02/19/20 05:57 PM
#238


Tom, your photo brought back memories of my own "WWII uniform" experience as a toddler. In 1945, as the war was winding down, my Mom was able to get some discarded army and navy uniforms shipped back for repair from the war in Europe and the Pacific. From the wornout and unrepairable uniforms, she made all of my clothes for the next few years. The attached photo shows the little "navy uniform" she made for me from Navy whites, and the smile shows how proud I was to be a "little sailor boy" in uniform.
02/20/20 10:01 AM
#239

Dan, I remember during the late 1940s and the 1950s that our home had a number of olive wool "Army blankets." There must have been lots of surplus stuff out there after WWII.
02/20/20 02:01 PM
#240

Tom, apparently there were lots of used uniforms and blankets returned for repair or to be thrown away, even as early as 1944. As I mentioned, my mother got quite a few to repair and those beyond repair were used for various purposes. During the war, toys for Christmas were in short supply, so she took cotton from an old mattress and made me a whole menagerie of stuffed animals (some olive green, some white, some khaki, plus a cloth ark in which to store them). A neighbor who was a buyer from Rich's Department Store saw the collection and asked Mom to make them for the store. There were probably hundreds of Atlanta kids who found one under their tree on Christmas morning back then, and no doubt none of them realized that their toy had possibly seen combat in Europe or the Pacific. I like to think that one of Mom's stuffed animals is in an attic, today some old man's cherished memory from a childhood lived in perilous times long ago.
02/20/20 05:10 PM
#241

Back in the fifities there was a Army Navy surplus store couple of blocks from Rich's downtown and that's where we boys bought our camping and hirking gear. Packs, tents, cooking pots, canteens and many other things. I loved to ride the bus from College Park to down town Atlanta. I think the name of the store was Ducket's Army and Navy surplus. Also walk through Rich's and look at all the things I could not afford to buy and to the bakery and smell the fresh baked rolls and cakes and pies. People who never experienced Downtown Rich's missed a lot. Where I got my first credit card was Rich's $250.00 limit. Worked downtown Atlanta for 5 years Sinclair Oil Company. My wife and I were born in Atlanta and I still love the City and a cold 6oz coke and a bag of planters peanuts. Ward Lawton CPHS '54.
02/20/20 08:51 PM
#242

YOU GUYS REMEMBER SLIPPING OVER TO MR. DUKES AT THE AUDITORIUM DURING SCHOOL HOURS TO BUY A DRINK AND A CAKE.
02/21/20 09:23 PM
#243

Tom Miller - Seeing pictures of you and Bob in military uniforms for some reason brought back memories of hearing Bob listening to a Gilbert and Sullivan LP, telling me his dad loved G and S. Recently a singer in my Houston Barbershop Chorus told me he had been a member of the G and S Society here. Wondered if your dad had been a member when living in H-Town?
11/30/20 03:12 PM
#244

Walter T (Tommy) Fields (1960)

Ward, so sorry to read about Shirley's passing.Iknow you miss her greatly
My prayers for you and family.
12/01/20 10:27 AM
#245

Carl Cartledge -- I doubt if my father had enough money in Houston to own a record player or join a Gilbert & Sullivan group. I assume the G&S obsession didn't start until some time after joining the airline industry in 1943.
12/02/20 08:57 PM
#246

Hi Chick this is Raymond Prestage, it was so sad to hear of your sisters death as we were in the same grade. Remember the many clases we had together and voting for her to be one of our cheerleaders. She one of the nicest girls in school. By the way I remember Hal I think you made a good choice. Raymond
05/07/21 12:04 AM
#247

Happy Birthday Lana Lea I know it is not today but sooon
04/05/22 10:15 PM
#248



Cheryl Davis
June 15, 1957 - April 2, 2022

Cheryl Davis, 64, of Chillicothe, died early morning April 2, 2022, at the Adena Regional Medical Center, following a month-long illness.

She was born June 15, 1957 in Atlanta, GA to the late Charles and Imojean Ray Cason. On March 11, 1976 she married William Allen Davis, who died July 27, 2003. Survivors include her son, Andrew (Desiree) Davis, of Chillicothe; four grandchildren, Grace, Lyric, Cole and Ayda; and a sister, Marcie Maye, Greenville, GA. She was preceded in death by her husband, her parents, a brother, Chuck Cason and a sister, Lynn Medlock.

Cheryl retired from the Department of Health and Wellness of Fulton County, GA. She loved doing crafts. Most important to her was her family,especially her son and grandchildren.