College Park High School, College Park, GA


1943 - 1988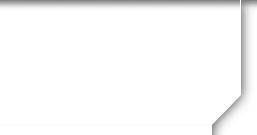 Message Forum
Welcome to the College Park High School, College Park, GA Message Forum.
The message forum is an ongoing dialogue between classmates. There are no items, topics, subtopics, etc.
Forums work when people participate - so don't be bashful! Click the "Post Response" button to add your entry to the forum.
02/20/20 10:01 AM
#239

Dan, I remember during the late 1940s and the 1950s that our home had a number of olive wool "Army blankets." There must have been lots of surplus stuff out there after WWII.
02/20/20 02:01 PM
#240

Tom, apparently there were lots of used uniforms and blankets returned for repair or to be thrown away, even as early as 1944. As I mentioned, my mother got quite a few to repair and those beyond repair were used for various purposes. During the war, toys for Christmas were in short supply, so she took cotton from an old mattress and made me a whole menagerie of stuffed animals (some olive green, some white, some khaki, plus a cloth ark in which to store them). A neighbor who was a buyer from Rich's Department Store saw the collection and asked Mom to make them for the store. There were probably hundreds of Atlanta kids who found one under their tree on Christmas morning back then, and no doubt none of them realized that their toy had possibly seen combat in Europe or the Pacific. I like to think that one of Mom's stuffed animals is in an attic, today some old man's cherished memory from a childhood lived in perilous times long ago.
02/20/20 05:10 PM
#241

Back in the fifities there was a Army Navy surplus store couple of blocks from Rich's downtown and that's where we boys bought our camping and hirking gear. Packs, tents, cooking pots, canteens and many other things. I loved to ride the bus from College Park to down town Atlanta. I think the name of the store was Ducket's Army and Navy surplus. Also walk through Rich's and look at all the things I could not afford to buy and to the bakery and smell the fresh baked rolls and cakes and pies. People who never experienced Downtown Rich's missed a lot. Where I got my first credit card was Rich's $250.00 limit. Worked downtown Atlanta for 5 years Sinclair Oil Company. My wife and I were born in Atlanta and I still love the City and a cold 6oz coke and a bag of planters peanuts. Ward Lawton CPHS '54.
02/20/20 08:51 PM
#242

YOU GUYS REMEMBER SLIPPING OVER TO MR. DUKES AT THE AUDITORIUM DURING SCHOOL HOURS TO BUY A DRINK AND A CAKE.
02/21/20 09:23 PM
#243

Tom Miller - Seeing pictures of you and Bob in military uniforms for some reason brought back memories of hearing Bob listening to a Gilbert and Sullivan LP, telling me his dad loved G and S. Recently a singer in my Houston Barbershop Chorus told me he had been a member of the G and S Society here. Wondered if your dad had been a member when living in H-Town?
11/30/20 03:12 PM
#244

Walter T (Tommy) Fields (1960)

Ward, so sorry to read about Shirley's passing.Iknow you miss her greatly
My prayers for you and family.
12/01/20 10:27 AM
#245

Carl Cartledge -- I doubt if my father had enough money in Houston to own a record player or join a Gilbert & Sullivan group. I assume the G&S obsession didn't start until some time after joining the airline industry in 1943.
12/02/20 08:57 PM
#246

Hi Chick this is Raymond Prestage, it was so sad to hear of your sisters death as we were in the same grade. Remember the many clases we had together and voting for her to be one of our cheerleaders. She one of the nicest girls in school. By the way I remember Hal I think you made a good choice. Raymond
05/07/21 12:04 AM
#247

Happy Birthday Lana Lea I know it is not today but sooon
04/05/22 10:15 PM
#248



Cheryl Davis
June 15, 1957 - April 2, 2022

Cheryl Davis, 64, of Chillicothe, died early morning April 2, 2022, at the Adena Regional Medical Center, following a month-long illness.

She was born June 15, 1957 in Atlanta, GA to the late Charles and Imojean Ray Cason. On March 11, 1976 she married William Allen Davis, who died July 27, 2003. Survivors include her son, Andrew (Desiree) Davis, of Chillicothe; four grandchildren, Grace, Lyric, Cole and Ayda; and a sister, Marcie Maye, Greenville, GA. She was preceded in death by her husband, her parents, a brother, Chuck Cason and a sister, Lynn Medlock.

Cheryl retired from the Department of Health and Wellness of Fulton County, GA. She loved doing crafts. Most important to her was her family,especially her son and grandchildren.
07/21/22 11:24 PM
#249

Barbara "Bunny" Freeman (Watson) (1953)

I apologize for not updating sooner. My precious mother, Barbara "Bunny" Freeman Watson (class of 1953), went to her heavenly home in May 2020. God answered her prayers and took her quickly (cancer). Even with Covid, I had the privilege of moving in with her and never leaving her side. I was a blessed daughter indeed to have THE most giving and self-sacrificing mother and a wonderful dad as well. What a legacy my parents leave!

Bunny loved her CPHS family and spoke of so many of you often.

Warm regards,

Laura Watson Neeley,

Henry and Bunny's daughter
07/22/22 09:38 AM
#250

Farewell to a good friend.

Jack Downing
07/22/22 11:19 AM
#251

I was very early on the way to pick up my wife at the Atlanta airport so I jumped off on Virginia Ave. for a quick trip down memory lane. Driving down the streets that I used to walk home from school started my memory cells to stir. Yep, there is still the football atheletic field, and there's the coach Wallace's classroom where he practiced swinging the paddle. So I drove back by where the cannon was and although it is not there, it was there in my mind. I am glad to report that all the buildings are there, but not sure what they are being used for. I think the city took it over and there are offices around that area. So many memories of all you fellow classmates!
08/06/22 12:19 PM
#252

Carolyn Newton Curry has written her second book, a murder mystery set in the world of football (surprise). The title is SUDDEN DEATH. We will be at a book signing event at 1:00PM on August 9, at PEACHTREE CITY LIBRARY "BOOKS AND BITES" SERIES. We hope you will join us-we would love to see you!

LOCATION: 201 Willowbend Rd., Peachtree City, Ga. 30269

Carolyn and Bill Curry

Contact: Jill Prouty, jprouty@peachtree-city.org
08/07/22 01:26 PM
#253

Congrats Carolyn! Wish it wasn't so far away! Will be looking forward to reading it!
08/07/22 01:30 PM
#254

Bill, I just checked. Carolyn's new book, Sudden Death, is available on Amazon. I promptly ordered my copy. Bob Miller
08/07/22 04:32 PM
#255

Congratulations on the new novel, Carolyn. Seems that the Class of 1960 is blessed with authors. My latest publication, the non-fiction book titled THE MESSIAH PROPHECY IN THE TANAKH, is a commentary on Daniel 9:24-27. It is also available at Amazon, and available as a free download in PDF format from my website at: http://www.prophecysociety.org/PDF/Messiah_Prophecy_FREE.pdf

The word "Tanakh" is the Jewish word for what Christians call the Old Testament, from TNK, the three sections of the HebrewScriptures (Torah, Nevi'im, K'tuvim).
08/08/22 02:28 PM
#256

Sorry I cannot make the book signing, but I will buy Carolyn's book and read it. Sorry my wife has already passed. She was an ardent murder mystery reader.

My best to you guys.
08/08/22 02:57 PM
#257

Congrats Carolyn. I'll be attending a Food Show on the 9th, but will be purchasing on Amazon.

Was it you, or Bills sister that use to take ceramic lessons from my mom over on John Wesley Ave.?
08/09/22 05:48 AM
#258

Bill,

Kudos to you and Carolyn on her new book. We live in Peachtree City now and would come to the signing but unfortunately are out of the country. All the best to you both

Charles
08/15/22 08:37 PM
#259

Nancy Tarpley (Westbrooks) (1959)

Dear Carolyn and Bill,

I just heard about your book and will plan to read it. Congratulations!! I love to read and I've always got an interesting book on my night table to read until 2:00 or 3:00 in the morning!

Nancy Tarpley Westbrooks
11/10/22 07:23 PM
#260

November 10, 2022, This old turkey still around get nervous around Thanksgiving have dodged the axe for 87 years. Hope I escape one more year before I go to Turkey heaven. To all, happy holidays to the CP Rams and Ramettes. Ward Lawton class of 1954. Westminster, SC.
11/11/22 11:06 AM
#261

Ward, good to hear from you, you are almost as old as I am. We have great memories of CPHS, we were blessed. Hope yo are well and enjoying life, God Bless
11/12/22 09:21 AM
#262

Larry and Ward, Good to hear from both of you. I'm the same age as you and have gone through some tough surgery that left me deaf. I feel great now and my family is doing well. Four grown kids and nine grandchildren. My memories of College Park are all good. I now live in Springfield, 20 miles south of DC. Life is good.

Jack Downing