College Park High School, College Park, GA


1943 - 1988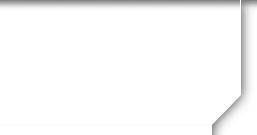 Ward Lawton
Profile Updated:
August 20, 2019
| | |
| --- | --- |
| Residing In: | Westminster, SC USA |
| | |
| --- | --- |
| Spouse/Partner: | Lost Shirley the love of my life 7-28-2018. |
| | |
| --- | --- |
| Occupation: | Retired from College Park Ga. Fire Department |
| | |
| --- | --- |
| Children: | Laura, born 1955, Barney and Benita born 1956, Melissa born 1961 |
Yes! Attending Reunion
Life After High School (tell us what you've been up to):
Retired Fireman. Had a small Contracting business for over 40 years. Have wood workshop many years and that takes up my time which I love. Come September 10, 2014, Shirley and I will be Married 59 years. Can you beleive someone could put up with me that long. Lost Shirley 7-28-2018. We were together 64 years. Would give every thing I have just to hold her hand one more time. Stuff and things mean nothing to me anymore. God bless all who might read this. Ward '54
School Story:
After graduation from CPHS, went to work with the College Park Fire Departent and spent the next 30 years in school after school from Florida to Indiana.We were required to update our fire surppression methods year after year. Most people thought we just sit around I thought that to, boy did I learn. I tell people, man, don't mention school to me in any form except Sunday School, that I love. The People, Teachers and stories I met and heard would fill a book. My main study book now is the Wookworker Magazine I receive every Month just love it. Now each day is a new page in my education it keeps going on wheather I like it or not. Last year was a sad one for me-had to drop out of choir after 55 years Standing for long periods became a real problem. My favorite anthem "My Eternal King" Did some work on Ms Ruth Barron's home, you 1954 grads will remember her. Will add from time to time with whats left of my memory.
List the names of any of your siblings or other relatives who attended CPHS.
On Barney Lawton and twin sister Benita Lawton and Laura Lawton. Our youngest daughter went to Brairwood High School. Lost Shirley 7-28-2018 She passed away in her sleep. Ward Address, 512 Westminster Hwy. Westminster, South Carolina 29693 Tel#864-647-6399 as of 8-20-2019 Call and say hello