College Park High School, College Park, GA


1943 - 1988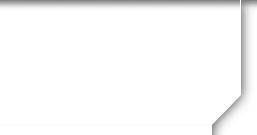 Barbara Coffey Olsen
Profile Updated:
August 21, 2014
| | |
| --- | --- |
| Residing In: | Chamblee, GA USA |
| | |
| --- | --- |
| Spouse/Partner: | My husband of almost 53 years, Andrew J. Olsen passed away April 25, 2013. |
| | |
| --- | --- |
| Occupation: | Retired. HS Teacher - Chemistry-Science |
Children:
Catherine Lynn Olsen Cox, June 1962
Andrew Kruger Olsen, September 1963
Jonathan Scott Olsen, More…

April 1967
Life After High School (tell us what you've been up to):
2 yrs - Carson Newman, Jefferson City, TN
2 yrs - Oglethorpe University, Atl, GA
1 yr - Emory University, Masters

Briarcliff High School 1 yr 1961-62

Monroe Area HS, 1 yr abt 1964-65 while Andy got his Masters.

Lived in Hattiesburg, MS while Andy taught at U. of So. Mississippi - Substitute taught. abt 65-66

Briarcliff High School, DeKalb County, GA. Taught about 6 months. In "prehistoric" times like the early 1960's, a female teacher who was pregnant was only able to teach until they reached 6 months. Did administrators feel we would be setting a bad example, that the students didn't know where babies came from?

Henderson High School, DeKalb Co., 1967-1996 (from a brand new school to when it became a middle school).
School Story:
Mrs. Cochran's voice booming through the halls.
Mr. Zachert's Chemistry class. His class, my Senior Yar, changed my entire life. I fell in love with test tubes, labs, etc. And almost all of my 30+ years in teaching were in Chemistry.
Eating lunch outside.
First football game each year, wearing new wool sweater and skirt although it really was still too warm.
Walking in line over to the Health Center to get shots and chest X-Ray. Arm would be sore for at least 3 days.
Having to take PE for FIVE years. The swimming pool. Those ugly PE outfits.
Sometimes hating the walk from Park Terrace to school.
Miss Barron's class is one I will always remember. I still love music and sang in our church choir for years but I am not very good. The nice thing about a church choir is you can contribute your presence even if you are not of soloist quality.
The concession stand and Mr. Duke. My favorite was a Payday candy bar and a Mountain Dew.
Mr. Warren's Senior English Class. What a super person. Being able to be on the Annual Staff really meant a lot to me.
I also appreciate what I learned from Ms. Maddox in the Business Classes. I worked a lot of summers with what I learned there.
List the names of any of your siblings or other relatives who attended CPHS.
Sheryl Lynn Coffey