College Park High School, College Park, GA


1943 - 1988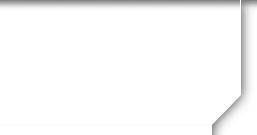 Jerry Wiley Wilkes
Profile Updated:
February 11, 2015
| | |
| --- | --- |
| Residing In: | Columbus, GA |
| | |
| --- | --- |
| Spouse/Partner: | Ed Wilkes, passed away 5/9/14 |
Children:
Valerie 53; Lisa 51; John 43
grandchildren: Justin 34; David 28; Beth 25;
Great-gran: Mason More…

Michael Blackburn,3
Life After High School (tell us what you've been up to):
1957-1961: I worked as a steno-clerk @Owens-Illinois Glass Co.
1961: I married Ed Wilkes from East Point, whom I met at Bonnie Duncan's house.
1961-1971: Ed and I had five children: Valerie, Lisa, Sharon, Jamie and John. Sharon and Jamie died @birth from hyaline membrane.
1977: Ed and I birthed our business, Packaging Sales, Inc. - a paper converting plant We started in our 4th bedroom, and now have a plant here in Columbus. We made a good team - He in sales and me in office management.
1982-85 I started to college in LaGrange, then moved to Boaz, AL and continued there, majoring in Psychology. Moved to Columbus and took some more Psychology courses. The children grew up and left the nest. We bought a home in the Smokies, and for 5 years were retired in Franklin, NC.
2010 - We realized our company was in trouble financially, so we returned to work, @72 and 74. We brought it back, hired some good employees, re-established ourselves with our vendors and customers.
We are very thankful to God, Who has been faithful to us.
My husband of 53 years, Ed, passed away on 5/3/14. He had been sick for years with major diseases-heart, Crohn's, COPD, and kidney disease. He fought a good fight and finished his course. Please pray that I will find my new course without him. Sometimes I feel lost. I'm trying to find Jerry.
School Story:
I LOVED High School. I had a group of good friends, and a lot of association with them. I loved Ms. Maddox - she was stern, but funny. I loved Mr. Bogle - he understood my silliness. I played more than I should have - I refused to exercise my brain! People were far more important to me than studying. I remember the stairs where you could only travel one direction (what was that about?) I remember good friends, who put up with my crankiness. Good times - I will never forget them!
List the names of any of your siblings or other relatives who attended CPHS.
Since May when my husband Ed passed away, I have been heart broken. I am thankful that he was a believer and is waiting for me in heaven. For the past week, I have found some happiness in my life. I sold our vacation home in NC, and have been busy redecorating and redoing some things in my house here in Columbus, GA. I feel very blessed. For 75, I am very healthy. I don't walk as fast or as far as I used to, but I like living by myself and doing as I choose. I love my church, and my friends. I hope to come to the May picnic and the September reunion. I still do my own housework, my own shopping and bill paying. I am rich in faith, and blessings. I thank God for every day He gives me, and I choose to be happy til He's ready for me. Hope to see you all soon.