College Park High School, College Park, GA


1943 - 1988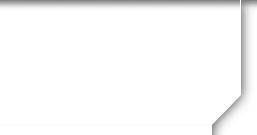 In Memory
John Bogle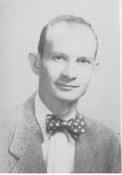 John Earle Bogle
November 16, 1924 - November 18, 2014
John Earle Bogle, age 90, of Dublin, Georgia, died on Tuesday, November 18, 2014 at his home. He was the son of the late Paul Lee and Emma Earle Bogle. He was born and grew up in McRae, Telfair County, Georgia. He attended the McRae-Helena schools, North Georgia College, and Emory University where he received his AB and MA degrees.
During World War II he served in the United States Army Combat Engineers in the European Theater of Operations. Following the war he was a member of the United States Naval Air Reserve in Atlanta, Georgia, while he attended Emory.
He worked for the United States Agriculture Department as an Entomologist in the White Fringe Beetle Eradication Program from 1947 to 1950. During that time he was stationed at Montezuma, Georgia; Macon, Georgia; and Columbia, South Carolina.
He taught Biology and was the Assistant Athletic Director in the College Park High School, College Park, Georgia, from 1950 to 1956.
He was recruited to be an Investigator by the Atlanta District of the United States Food and Drug Administration in 1956. In 1987 he retired as District Compliance Officer for the New Jersey District of the FDA. In the FDA he also worked in the Des Moines, Iowa, office of the Minneapolis District and the Kansas City, Missouri, office of the Kansas City District. He was twice presented the Food and Drug Administration's Commendable Service Award for his outstanding performance.
Following retirement he moved to Dublin, Georgia. During his residence in Dublin he was a member of the Dublin Lions Club, The Laurens County Historical Society, the Heart of Georgia Community Concert Association, and the Dublin Laurens Arts Council. He held offices in each of those organizations. He was nominated for and was made a Fellow of the Lions International Melvin Jones Fellowship. He delivered Meals-on-Wheels for the Dublin-Laurens County Senior Center. While he was a member of the First United Methodist Church of Dublin he served on the Council of Ministries. Later when he was a member of the Christ Episcopal Church of Dublin he served on the Vestry.
He is preceded by his wife, Mary Elizabeth Anderson Bogle and sister-in-law, Miriam Harris Anderson.
He is survived by his sister-in-law, Nanette Williams Anderson of Dublin, Georgia; nephew, Mark Anderson of Stockbridge, Georgia; nieces, Phyllis Gragg of Dallas, Georgia, Janice Anderson Gruber of Dublin, Georgia and Georgana Anderson Brown of Myrtle Beach, South Carolina, as well as a number of great nieces and great-nephews.
Members of the family will received callers at the Parrish Hall of Christ Episcopal Church on Saturday, November 22, 2014.
A memorial service was held at Christ Episcopal Church of Dublin with Rev. Dr. James A. Johnson and Rev. Eugene Barlow officiating. Interment followed at Oak Grove Cemetery, McRae, Georgia.
The family suggests that those wishing to, may make contributions in his memory to Christ Episcopal Church Memorial Fund, Post Office Box 417, Dublin, Georgia.