College Park High School, College Park, GA


1943 - 1988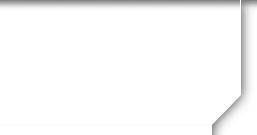 In Memory
Van B. Joyner
Obituary for Van Joyner, Jr.
Van Buren Joyner Jr. of Fairburn died Saturday, July 3, 2021, following a brief illness. He was 93.

Mr. Joyner was born Aug. 5, 1927, in College Park, Ga., and graduated from West Georgia College and the University of Georgia. He served in the United States Navy as an aviation cadet during World War II.

Mr. Joyner was married to the love of his life, the late Gladys Hinchliffe Joyner, for more than 50 years and missed her every day since her death in 2003.

Mr. Joyner taught school in the Fulton County School District and was active in College Park High School alumni reunions as both a graduate and former faculty member. He had graduate degrees conferred by the University of Wisconsin and the University of South Carolina.

While still teaching school, Mr. Joyner worked in the early days of public broadcasting in Atlanta beginning in the late 1940s with WABE, 90.1 FM, and WETV, Channel 30 writing radio scripts and working on educational programming for metro Atlanta schools. For years, Mr. Joyner anchored a televised news program aimed at elementary school students.

In the 1970s and 1980s, Mr. Joyner guided WABE through a period of growth, including the start of pledge drives, which helped the station grow into a cultural cornerstone for the city. He eventually became station manager of both the radio and television stations before retiring.

Mr. Joyner came out of retirement to help found and expand a statewide network of public radio stations called Peach State Public Radio, now known as the Georgia Public Broadcasting radio network.

Mr. Joyner was a longtime member of First Baptist Church, an avid golfer, and fan of all of the Atlanta sports teams, especially the Atlanta Braves. Along with his wife, Mr. Joyner was preceded in death by his eldest son, Steven Randolph Joyner. Survivors include daughter Vicki Joyner Price; sons, Mike, Terry and Chris Joyner; dear niece Tracie Joyner; 10 grandchildren; and six great-grandchildren.

Services will be Saturday, July 17, at 2 pm at First Baptist Church of Fairburn, 23 SE Malone St., Fairburn, Ga., with burial to follow at College Park Cemetery, 3600 North Adams St., College Park, Ga. A visitation will be held at Parrott Funeral Home, Friday, July 16, from 5-7 pm.

Mr. Joyner was a quiet supporter of a number of charities. In lieu of flowers, the family asks that donations be made in Mr. Joyner's name to the Atlanta Mission, Atlanta Community Food Bank, the International Rescue Committee, Mercy Ships, St. Joseph's Indian School, or the charity of your choice that serves those less fortunate.