College Park High School, College Park, GA


1943 - 1988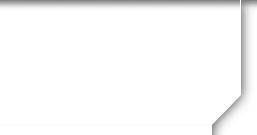 In Memory
Jay Baggett
Mr. W. Jay Baggett, of Newnan, Georgia, passed away on December 18, 2017. He was 90 years old.

Mr. Baggett was a native of Ranburne, in Cleburne County, Alabama. He was a graduate of Jacksonville State University, Auburn University, and the University of Georgia. He retired from the Fulton County School System after 36 years of service in education in the States of Georgia and Alabama. He worked as a teacher, a guidance counselor, and the Director of Testing and Psychological Services for the Fulton County School System.

Jay and Betty, the love of his life for 62 years, are longtime members of the Newnan First United Methodist Church, where they both enjoyed singing in the choir. Jay especially loved music and played piano in his unique boogie woogie style right up until his final days. Family gatherings were also his passion. Always focused on the well-being of others, he summed up his life philosophy with a simple phrase: "An act of kindness… however small … will long be remembered."

W. Jay was preceded in death by his parents, Lewis Newton and Mary Jane Walker Baggett; and his siblings and their spouses, Aubrey and Verta Baggett Johnson, Gue Baggett, Ralph and Mamie Baggett Brown, Lewis Henry Baggett, John and Adell Baggett Smith, Ray and Hazel Baggett Wiggins, T.J. and Louise Baggett Preston, and Alvin and Elizabeth Lister Baggett.

He is survived by his wife, Betty Stephens Baggett of Newnan; his children and their spouses, Jan and Robert Barnes of Ocean Springs, MS, Stephen and Rhonda Jones Baggett of Fayetteville, GA, and Lisa and Marc Wolpert of San Francisco, CA; his grandchildren, Stephen Kyle Baggett and his wife, Janine, Jamie Alexander Baggett, Jake Logan Challingsworth, Zackary Shay Whitetree, Chase Ryan Whitetree, Scott Wolpert, Ryan Wolpert, and Ross Wolpert; and a host of nieces and nephews.

Memorial services will be held on Thursday, December 21, 2017 at Ranburne United Methodist Church at 11:00 a.m. CST. Reverend JoAn Kinrade of Newnan First United Methodist Church will officiate. Music will be performed by Denise Braggs and members of the Ranburne First United Methodist Church Choir, and David Kinrade of Newnan First United Methodist Church. Following the services, Mr. Baggett's ashes will be interred in Ranburne Cemetery.

Those wishing to do so may make contributions in Mr. Baggett's memory to Ranburne First United Methodist Church (P.O. Box 105, Ranburne, AL 36273).