College Park High School, College Park, GA


1943 - 1988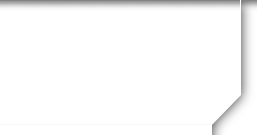 Edward (Jack) Downing
Profile Updated:
June 9, 2014
| | |
| --- | --- |
| Residing In: | Springfield, VA USA |
| | |
| --- | --- |
| Occupation: | Army, contractor for military, college teacher |
| | |
| --- | --- |
| Children: | Diane, born 1960; Drew, born 1964; Megan, born 1970; Peggy born 1972 |
| | |
| --- | --- |
| Military Service: | Army |
Yes! Attending Reunion
Life After High School (tell us what you've been up to):
I year Purdue, West Point class of 1958 w/ Sam Collins; Joe Bishop and Hal Jordan one year ahead, Artillery, Ranger, Airborne, 82d Abn Div, Okinawa, Penn State MS Chem; taught Chem West Point, Viet Nam 9th Div; CINCPAC Hawaii; Viet Nam District Sr Advisor; Durham, NC, Army Research Office, Pentagon, Retired. MS Syst Mgt USC; MBA; DBA; taught management; project mgr, Nat Academy Sci (NRA); retired again; teach Eng as 2d Language (ESL), house exchanges many states, Turkey,; Civil War buff."CINC Obits" for West Point class. Love life! Good memories of CPHS. Great class of 1953.
I have good memories of Chester. He certainly fulfiled his ambition to rais a large family. Rest in Peace, Chester. Jack Downing
Hi Don, Thanks for your Birthday wishes. Yesterday I spent an hour with a friend who was in the 101st ABN during WWII all the way from Normandy to the end. He is one of the last of the WWII heroes. My wife Margaret and I just returned from Hawaii. We stayed in our son's house in Kailua while he was away.. I was stationed in Hawaii in 1973 after my 2d VN tour so we have seen all the tourist sights. but we still love the beaches. I teach ESL now and enjoy it. Not full time though. I still remember CPHS very fondly--the teachers and fellow students. It was good preparation for life. I have retired several times now. although the Army is the best retirement. We live near Ft. Belvoir and use the PX , commissary, and (as needed) medical facilities. I'm still going strong although with some help from science--eyes, hearing, hip, etc. I just finished mowing the lawn so I'm still useful. We still live in our house in Springfield, VA and will stay here as long as possible.
Stay in touch. Jack Downing
Posted on: Jun 07, 2019 at 4:33 AM
Posted on: Sep 17, 2016 at 9:17 PM
Oh Oh! I somehow deleted the message I was writing to you. Yu may get two, but I'll start again,

Yes, I'm still around and doing pretty well. We live in Springfield, VA about 15 miles south of Washington, DC. I'm still married to the girl I married in 1959. We have a son living in Hawaii, a daughter in Portland, OR, another in Denver, and a third in Richmond, VA. Interestingly, we have a grandson in Kurdish Iraq with a German organization and helping with the refugees.

We travel to visit them all. Next month to Denver.

Where are you? I have a West Point classmate who graduated from GMA in 1954 named Bill Giallourkis, a gymnast. Ever run into him?
Posted on: Jun 07, 2016 at 4:33 AM
Jimmy,

Thanks for the birthday wishes. It's hard to believe that I am 80!! I'm still going strong but old age is chipping away at me. I live in Springfield, VA just south of Washington, DC. Your stories are good. good old 'snake". One time he took me to the auditorium to prepare it for a program. I didn't realize that it belonged to the city, not the school. I began to direct the manager on how to set it up. Mr Hutchinson corrected me and said that I should ask, not direct.
Posted on: Jun 07, 2015 at 5:33 PM
Happy birthday Edward, think we are the same age (80) glad we made it. You were one year ahead of me at CPHS. Was back there in March, not much change. Stay sell.
Posted on: Jun 07, 2015 at 3:06 PM
Don,

Thanks for the birthday greeting. I haven't decided about the reunion this year. I wonder how many of our classmates are going. It's good to keep in touch this way. It's hard to believe that I have turned 80! That used to be old. I don't feel it but time marches on.

Jack