College Park High School, College Park, GA


1943 - 1988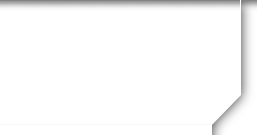 Donald Roach
Profile Updated:
January 20, 2019
| | |
| --- | --- |
| Residing In: | Forsyth, GA USA |
Children:
wayne-born 1981
shane sutton st-son-1981
Life After High School (tell us what you've been up to):
retired at GM-injured at work in '87-lots of surgeries and pain but excellent dope! built wife's dream home (one that no other woman had shacked up with me in ) way out in the sticks..Forsyth, Ga. ..11 miles just to get a burger!love tennessee football, try to attend when tix are available, kids grown and gone ...have one 5 yr. old grandaughter, going on 25! soon as wife retires, either travel or pick-up and move to God's country(Tn.)..lots of good memories and good times. remember snake? Mr. Marshal of DCT_VICA fame? drag races around the circle? Mr. Bostardi?
School Story:
remember partying-but not much school-way too easy to get by without even studying..remember doing algebra homework on the way to class! (almost got expelled for skipping school but going to work during DCTin 11th gr., had to do a lot of talking on that one, but it worked-think I had to wash somebody,s car!) Remember Walt Wells-'65-scareing the hell out of me while I was riding with him in a drag race behind the lib. in his very fast '57 Chevy rag-top...Have lots of memories, stories, but, can't share...(might go to jail)...there is some things that is still not legal. My dreams after school vanished in 1987 after 4 back surgs.,both hips replaced, early ret. after a otji at GM. did get to build DH, and 5 Beautiful GKs, 2 are only 1 and 2 !-1//20/2019.
List the names of any of your siblings or other relatives who attended CPHS.
Mary Roach--class of 1970 Joe B. Roach,. Sr. class of 1959
Donald Roach
added a photo to profile gallery. New comment added.
Please have a Blessed, Happy, and a safe birthday. and I might add, you are as beautiful as you were at CPHS !!!!
Posted on: Jul 07, 2016 at 4:33 AM
may you have a blessed and happiest of happy birthdays!!!!!!!!
I've been on FB too long, I almost didn't recognize my own picture!....seems as if we graduated last year in '66 and poof! ...we are retired...all those yrs. just flew by.....hope your yrs. have been happy and blessed ...may God continue to bless you and yours........