College Park High School, College Park, GA


1943 - 1988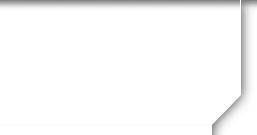 Carole Callier Bird
Profile Updated:
February 18, 2012
| | |
| --- | --- |
| Residing In: | Panama City, FL USA |
Children:
John born 1966 and has one child, John III (1993). William born 1970 and died 2006 from complications More…

of diabetes. William had no children.
Life After High School (tell us what you've been up to):
After high school, I moved to New York City working for Delta Airlines in reservations and from 1957-1959 as a stewardess. I married a Delta pilot, divorced, and went to work for National Airline as a stewardess.

1962, this time I married an Air Force Fighter Pilot - John R Bird.
John won my heart by intertaining me and my passengers with short air shows at ground stops on my route. In those years one could get away with that. How I long for the good old times. His squadron would also fly over my apartment and dip their wings.

We divorced in 1973 and in 1975 -1997 I had the Restaurant, Bar, and News/Gift Shop lease at the Bay County - Panama City International Airport. No, I did not name the Airport nor did I ever see a International Airplane there.

Sold my lease and went to work in marketing with Sam's Club until 2010.

I am now retired and volunteer with the American Red Cross, both local and national. I am on the Disaster Team and work as a Case Worker and also drive our Emergency Response Vehicle (ERV). I went to the Tuscaloosa Tornado, Minnot Floods , Central Florida Tornados, and others.
Also have done odd jobs since retiring - U S Census, Bailiff with the Supervisor of Elections and whatever.

Monday, February 13, 2012, I did spend all day with the ERV at the Bay County Incinerator offering food, snacks, and water to the Firemen fighting a huge trash fire in the building. See photo.

Thats all. Feel free to edit.
Happy birthday a few days ahead at my age you don't take chances Loved Angleos steak house in PC. Ward Lawton. CPHS. One of the few left class of 1954.
Posted on: Apr 01, 2018 at 4:34 AM
Posted on: Sep 02, 2015 at 8:19 PM
Hi Patsy, Thanks for the comments. I just found out today about September
19th reunion. When you are deceased, you are not invited anywhere. I will try to come.
I would love to see all you. I'm sorry about the lost of your child and the grief that comes with it. William had been dead about 10 months, when I went to Tibet looking for him. There are no cemeteries in Tibet, they believe in reincarnation. Under three years of age the bodies are given to the seas, and over, to the eagles (sky burials). My friend went on to Everest base camp and
took the prayer flag with my messages to leave on Everest . I stayed in Lhasa and looked for William. We do what we have to do survive. Again, nice to hear from you. Carole
I am requesting that you remove me from your Memory status. I am well and alive and would like to know where you got that information. I am unhappy about this comment. I will check this site tomorrow and it must be removed. Carole Callier Bird, Class of 1955.
Posted on: Mar 19, 2014 at 8:06 AM
Happy Birthday Vangie, you are still beautiful. Carole