College Park High School, College Park, GA


1943 - 1988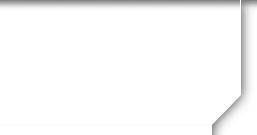 In Memory
Julia Lewis (Hayes) - Class Of 1966
Julia Lewis Hayes, age 68, of Buford passed away Monday, January 30, 2017. Julia was a member of Center Presbyterian Church in Atlanta. Julia was a fun, loving person and will be missed by all. Julia was a very outgoing person and was involved in many, many organizations. She was a member of the Buford Women's Club, Red Hat Society, Georgia Federation of Women's Club in Tallulah Falls, Ga. and worked with homeless shelters. Survivors include her husband of 19 years Donald Hayes; step sons Ted Hayes and wife Janná and Dan Hayes; grandchildren Marla Hayes, Donna Schwarz, Dusty Hayes, Amber Deadrick and Kim Partridge; 7 great grandchildren, a host of other relatives and friends; and her cat Andrew. She is preceded in death by her parents Mr. and Mrs. Bruster Lewis and sister Mary. Funeral services will be held 2:00 pm Friday, February 3, 2017 at Lawson Funeral Home Chapel with Dr. Rev. David Cozad officiating. The family will receive friends 5:00 pm to 9:00 pm Thursday, February 2, 2017 at the funeral home. Interment will be family only at Eternal Hills Cemetery. In lieu of flowers contributions may be made to Center Presbyterian Church, 201 Washington Street SW, Atlanta, GA 30303. Funeral arrangements by Lawson Funeral Home, 4532 Hwy 53, Hoschton, GA, 30548, http://www.lawsonfuneralhome.org, 706-654-0966.
Julia brought home-made biscuits each Sunday for Central's Courtyard Hospitality. A service to honor her life and the difference she made in the lives of those who are a part of this ministry will be held this Sunday, February 5, 2017, from 9:00 - 9:30 a.m. in the courtyard.
For any who are unable to travel to the funeral on Friday, Central will host a service to remember Julia and witness to the resurrection at 2:00 p.m. in the Chapel.
Following is the obituary from the funeral home: