College Park High School, College Park, GA


1943 - 1988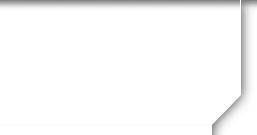 Mary Jo Hall West
Profile Updated:
July 24, 2018
| | |
| --- | --- |
| Residing In: | Phoenix, AZ USA |
| | |
| --- | --- |
| Occupation: | Executive Producer-Video |
Children:
Daughter Molly-30 years old
Grandson-Sonny 8 years old
Granddaughter- Sommer 1 year old
Life After High School (tell us what you've been up to):
(Sorry this is so long!)
After the incredible joy of growing up in College Park and going to CPHS, I attended Florida State University and majored in music. I was lucky to get roles in various musicals including Daisy Mae in Lil' Abner. Our production was chosen as a USO tour and we performed the musical at military bases in Greenland, Iceland, Labrador and Newfoundland. Incredible memories. After working professionally in the chorus of Theatre Under the Stars in Atlanta, I got a close up look of the life of a professional actor, singer, enterainer, etc. I didn't like what I saw when the "big stars" would come to town for the varous shows. In 1971, I entered the Miss Atlanta pageant. I knew I would NEVER win any of these contests, but did enjoy winning the talent competition from time to time and using the scholarship money for college. I knew I was never pretty enough to win and that was OK. However, a fluke happened and I won the Miss Atlanta Pageant. That year, I stayed out of school and travelled the country representing our city. After making several trips to Washington, D.C. I began to have a special interest in public affairs and news and my opened up to issues that I had not focused on before. In looking back, I now have mixed-feelings about beauty pageants. YES...we put too much emphasis how a girl/woman looks which can be very hurtful. However, I must say that the opportunity to be Miss Atlanta was an amazing experience that will always feel surreal. Again, the scholarship money opened doors that I may have never entered.
Instead of returning to FSU, I transferred to the University of Georgia and graduated with a degree in journalism. It was in the early 70's and the timing was perfect, since TV stations FINALLY added women and minorities to their news teams. My career started in the dual market of Thomasville,Ga./Tallahassee, Florida at WCTV-TV,CBS. I was able to do weather, cover high school sports and report any news stories about south Georgia.. To say the least, I wasn't very good, but worked my behind off and worked 7 days a week. On Sundays, I was choir director of a church in South Georgia. Eventually, WFSU-TV hired me in Tallahassee and offered me my own daily show, WOMAN'S WAY.
After a few years, I wanted to go to a "larger market," and I drove around the country to station newsrooms and was offered a job in Phoenix and Albuquerque. My (then}husband and I decided to move to Phoenix and we both worked at the PBS station. A year later, the number one station(CBS) decided to FINALLY add a woman to the anchor-team. Because of luck, timing, and hard work, I was tapped as Phoenix's first prime time anchorwoman. After six years, I then worked for the CBS News network in New York as one of the anchors of NIGHTWATCH, their first overnight newscast. It was a great experience, but my heart was back in Phoenix.
I then came back to anchor at the ABC station. After 3 years, new management took over and the entire anchor team was replaced. My contract was not renewed and I was out of a job. I had become a workaholic. I had become my job. I also learned that I could never have children. After having a pity party for a couple of months, I picked myself up and started again..this time with more balance. A documentary I worked on about Mother Teresa with the Catholic Diocese changed my life. It resulted in this incredible woman giving me a baby to adopt. Molly was left at Mother Teresa's orphanage when she was four days old and we got her out of the country(Honduras) when she was almost a year old. She was a miracle...the greatest gift of my life. Had I not been let go from my job, the circumstances would have been different and there would be no Molly.
After a while, I did return to the workplace serving as Station Mgr. for Phoenix 11 and so enjoyed running a small TV station. For 12 years I stayed with the City of Phoenix. When Molly was in the seventh grade, I took a sabbatical and Molly and I moved to the town where she was born, Santa Rosa de Copan in Honduras. Molly got to know her roots and I had the opportunity to help in Mother Teresa's orphanage.
Today, I work for St. Vincent de Paul, a charity that has many locations throughout the world, including Atlanta. Our location is the largest and it is such a blessing to help the homeless and the working poor. Our main goal...get families back on their feet. We do have many success stories. But, we simply cannot save everyone. That is up to them.
My career and the illness of clnical depression killed my ability to stay married. I inherited this illness from both sides of my family and the darkness and anxiety was indescribable. But,after finding the right treatment, the lights came on and the anxiety went away. Oprah Winfrey invited me to share my story on her show and Tipper Gore invited me to speak at the White House Conference on Mental Health. The late Mike Wallace of 60 Minutes spoke also about his journey into darkness at the Conference.
My volunteer ministry is to help people with mental illness as well as their families. Clinical depression is an ILLNESS, not a weakness. It's a chemical imbalance. Clinical depression is like having cancer a heart problem. It is not anyone's fault, but often, it's misunderstood. We have worked hard to take the stigma out of mental illness. Even though we have made progress, we still have a long way to go. Over the years, I have had people call me who wanted to keep their ilness a secret because of fear. One was a professional basketball player...the other, a well-known businessman, also a sucessful woman that was afraid her Board of Directors would find out she was taking an anti-depressant... and also the wife of a well-known elected official who didn't want to add problems to his re-election campaign. We must get rid of the stigma and the fear through education, through the media, and talking about it out loud...unlike our precious families who came before and covered it up. Milledgeville usually gets a laugh when people hear that name. However, there is hope that things are getting better through more research and more understanding.
Last year, I travelled to Haiti to do a video documentary on the year anniversary of the earthquake. After going there, I now think hard before I ever complain about anything. If you have a roof over your head, enough food to eat, and clean water to drink...you are so blessed. Seeing those little children die from cholera because the water they drank was contaminated... broke my heart. My life is simple..."just love." is what I try to do. Sometimes I fail, but I do keep trying. The love of my life is my four year old grandson, Sonny! Those grandparents who are reading this totally understand!
I feel that there are more chapters left in life which could be the best ever! Thank you, God for all of your incredible gifts. "This is the day that the Lord has made. Let us rejoice and be glad." I rejoice every day for the PRIVILEGE of growing up in College Park and am so grateful to the wonderful teachers who did their best to point us in the right direction!
List the names of any of your siblings or other relatives who attended CPHS.
Laura Brinkley sister
David Brinkley brother
Marianne Jackson mother
Jimmy Jackson uncle