College Park High School, College Park, GA


1943 - 1988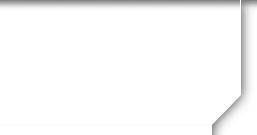 Message Forum
Welcome to the College Park High School, College Park, GA Message Forum.
The message forum is an ongoing dialogue between classmates. There are no items, topics, subtopics, etc.
Forums work when people participate - so don't be bashful! Click the "Post Response" button to add your entry to the forum.
| | | |
| --- | --- | --- |
| | | |
06/06/19 08:07 PM
#199

Yes, Jackie, Mrs. Crowe was a gem of a teacher. One of my greatest disappointments in high school was that she moved on to the state education level and was thus unable to be faculty advisor for student council the year I was student body president in 1959-60. I was fortunate to have several teachers like her who instilled the responsibilities of being an American citizen in me. I'm astounded when I talk with young people today who seem to have no concept of our history. The worst case I heard of was from the astronaut Buzz Aldrin who was introduced by a grammar school teacher to her class as a fighter pilot in World War Eleven (meaning WWII, those Roman numerals are tricky for some people!). Definitely, the American educational system could use more Ruby Crowes today.
06/07/19 02:58 PM
#200

Not sure if this is the best place to inquire about this, but has anyone using site even had contact with Dennis Ely , listed in class of 1965, use to live down the street from me when I lived on West John Calvin. Had a sister named Brenda and younger brother named Phillip. Just wondering.
06/07/19 07:33 PM
#201

Cecil Hiram Jackson Jr. (1967)

For my fellow members of the class of 1967, 75 years ago today, June 7, 1944, my father, Cecil H. Jackson, Sr. (who was Principal of CPHS in 1966 before he was transfered to Sandy Springs HS in January of 1967) landed at Utah Beach. He was in George Patton's Third Army and later fought in the Battle of the Bulge, where he was wounded twice and received 2 Purple Hearts. He told me the winter of 1944 in France and Germany was the coldest he had ever experienced. He was a radioman on a KC-47 (DC-3), and flew missions to the front to deliver gasoline in 5 gallon cans for Pattons tanks. He always laughed about the fact that the KC-47's burned more gasoline than they could transport. He once told me - after my persistant questions about his involvement during WWII - that he saw things no human should see or experience. And that he fervently hoped that I would never have to go serve in Viet Nam, but that it was my duty to go if I was called to serve (which I was not).
06/08/19 09:58 PM
#202

I salute your father for his service to our country. I know you are very proud.
06/10/19 08:30 PM
#204

Hi Carolyn think of Belle often, lost Shirley July 2018 hope all is well with you and yours. Ward Lawton "54
06/10/19 10:01 PM
#205

Ward, I am sorry about your loss.

Your's in Christ,

Roland Perdue (1952)
06/12/19 08:11 AM
#206

Thanks Roland. We were together 64 years. Shirley lived just pass where we practiced football, you know where and she was going home after her basketball practice and I was staring and Coach Badgett said Ward get your mind back on football. Think you could get through one of those hot August practices in full pads? Hope all is well with you and yours. Eph 3, 20&21
06/12/19 01:47 PM
#207

Ward, I could not get through the practice in August! I went to the University of North Carolia on a football scholarship and the practices there were much easier than at CPHigh Schoo! I met my wife there and Jane and I have been married for 63 years, have five living children (four sons and a daughter) and one deceased.

Thanks, Ward, for replying to my post. Your Ephesians quote is right on the target: "God can do anything and the Spirit is at work within us.

Roland
06/12/19 04:50 PM
#208

Roland, saw you play in a game in Athens against the University of Georgia. Year 1952, 53, or 54. Don't remember who won. I'm almost sure you came up and spoke to us after the game. You still had on your uniform. Also I can't remember who came with us, maybe Coach Badgett. Maybe you can help me remember? I remember your Brother who played at CPHS, I think Billy. Sorry, my memory works sometimes. I played left half back, number 2 back in the T formation, play 25, 2 back through the five hole, between the center and left tackle always good for three yards. Badgett said he good make three yards with no blocking. O yea, have you tried lately. Would have never said that to him. Good memories. Ward Lawton class of 1954.
06/12/19 07:23 PM
#209

Ward,

UGA won! Each time we played them! You're right about the 2 hole. I guess Coach B could have just fallen forward and rolled!

Oh, I forgot to tell yiou, I just retired from active ministry in the Presbyterian Church (USA) LAST jULY. lOVED BEING A preacher and pastor.

Take care and stay well.

Roland
06/13/19 02:38 PM
#210

You might like this Roland as a retired Minister, on our Sunday morning order of service each sunday list the Ministryl in this order, first every member is the Minister then the Pastor as next. I beleive we, me should be listed last. Beleive I read that somewhere. Hope you having a good day or night. By the way Blue is my favortie color. Ward class of '54.
06/15/19 08:22 AM
#211

Ward,

Mine too is blue. By the way, you are correct: my brother, Bill, played with you. He was a tackle. I only saw him play in one game and he played with a lot of passion. CPHS had a good team in your years with the team I recall.

Roland
06/15/19 04:54 PM
#212

We were 20 and 2, the two we lost were for the class A State championship. Valdosta beat us both times. Never understood why we had to play them both years on their home field in Valdosta. Don't beleive we would have beat them but maybe we would at least scored. 20 to 0 and 21 to 0. I beleive if I had had you blocking for me on that 4th and 4 inside their 20 yardline we might have made that first down and went on to score. Play #25 was left half right down the tackles back. That would have been 400lbs of kinetic energy moving forward. The problem was Valdosta had 401-lbs of stopping force. O well. Next year. Proverbs #29 verse #23 Well we left Valdosta with honor. Ward Lawton class of '''''54.
06/15/19 07:32 PM
#213

Ward,

That is an amazing story and a wonderful season. 20 - 2 must be the best ever at CPHS. I don't think CPHS ever before or since had that kind of season.

Were Ken Fristoe and Bill Woods on your team?

Take care!

Roland
06/16/19 03:30 PM
#214

Roland received your question about Ken Fristo and Bill Woods. Played with both and had a long response butt loss somehow. Will condense Ken married Lane Longino, cheer leader--4 children split up later--Bill married Fran Shellnut and they had one boy--they split up. Fran died from cancer I beleived Bill married again. Ken passed away I beleive 3 years ago. Look in the memories on our web site. Hope the first message got thur--don't know what happened. Hope you have a good Father's day. Just think when we all get together next time I feel sorry for any team that plays us. Sure want to make that team, our new Coach don't like beanch warmers every body plays. Maybe he will let me carry the ball one more time. By his Grace. Beleive theres a servon there somewhere. Ward
06/17/19 10:44 AM
#215

Hello

Ward i had the pleasure to work with shirley at nabisco it was my first job out of school she was our dept seceratary and was the nicest and smartest person in the plant. I did not last very long as I got fired for actually working it was a strong union plant and i was a supervisor at 20 yearS OLD AND THE UNION HAD ME FIRED FOR WORKING. i STILL REMEMBER THOSE HOT FOOTBALL PRACTICES WITH NO WATER FOR HOURS ON END BADGETT SAID HE DID NOT WANT ANY WATER BELLIES. THANKS bILL FISHER CLASS OF 59
06/17/19 06:35 PM
#216


Billy, Shirley worked at Nabasco from 1961 till the middle of 1964 and left and went to work for the Fulton County Board of Education and worked there for thirty years and retired. She left many friends at Nabasco and spoke of them many times. We moved to Westminster SC in 2004. Shirley past away 7-28-2018 we were married 64 years. She was the love of my life. Hope all is well with you and yours. WardLawton Class of 1954.
06/17/19 07:02 PM
#217

Billy how long did you work for Nabasco? What year? Did you know Mr. Hembree he worked their for 40 years, He was the dad of all the Hembrees at CPHS, Jerry Moore (girl) went to Russell. Marie Holt. CPHs and Ronnie Hudgins who went to Russell with Shirley's sister. Shirley spoke well of all those people. Shiley and Jerry Moore her husband and I took trips to the mountains. Had good times. Ward Lawton class of 1954.
06/17/19 08:07 PM
#218

Ward : Shirley lived behind me when I lived on N college.She worked with my Dad at NABISCO. Great memories of CollegePark. A simple time.
06/18/19 07:47 AM
#219

Dear Gwen, I remember your Dad when he woked for Nabasco Shirley was Secretary for the mechancial and maintance departments and I beleive Shirley worked some for him there. After your Dad retired he was maintance supervisor for a high rise apartment building for seniors. I worked for him off and on painting the units when the tenents moved or past away. Your Dad said all the Tenents had to do there was just breath everything else was done for them. Shirley also worrked with you Mother during survay work for several years. I did a lot of painting work for your Dad and Mother when they lived on Hershel road behind the shopping center. I beleive all your Family at that time went to CPFB. Your Mother was a faithful worker in the nursery for years, Shirley worked in the nursery for 25 years and was still the new girl. Mrs Pattie Ward there 50 years and many with 40,30 years. Shirley left Nabasco in 1964 after 4 years and went to work for the Fulton County Board of Educationas a Secretary and was there 30 years and retired. Then was Secretay for the Hapeville First Baptist Church for 7 years. I lost her 7-28-2018 after 64 years together. The love of my life. Ward Lawton class of 1954. God bless.
06/18/19 07:59 AM
#220

WARD AS YOU AND ROLAND WERE SENDING MESSAGES MADE ME GO BACK IN MEMORIES OF OUR FOOTBALL DAYS. I REMEMBER PLAYING VALDOSTA THERE WAS A REFEREE THAT KEPT CALLING ME FOR HOLDING I NEVER HELD THE FIRST TIME. INFACT I TOLD HIM TO WATCH I WILL BE HOLDING MY JERSEY. MADE NO DIFFERENCE STILL CALLED. I WENT TO HIM AGAIN HE TOLD ME IF I CAME TO HIM AGAIN HE WOULD KICK ME OUT OF GAME. I STILL REMEMBER THE MESS I MADE ON QUICK KICK TO CHESTER JONES. I ALWAYS CHANGED STANCE WHEN CENTERING FOR A KICK AS IT GAVE ME MORE CONTROL., THE VALDOSTA COACHES SAW THE DIFFERENCE SO NEXT TIME WE USED THE QUICK KICK THEIR COACHES STARTED HOLLERING QUICK KICK AND PLAYERS ALSO, MAN MY ADREALINE PUMPED IN BIG TIME. WHEN I CENTERED BALL IT WENT OVER CHESTERS HEAD AND WENT IN AIR ABOUT 20 YRDS. TALK ABOUT EMBARRASSED.

YOU KNOW VALDOSTA WOULD SEE A GOOD FOOTBALL PLAYER AT ANOTHER SCHOOL NEAR BY AND THE BUSINESS PEOPLE WOULD HIRE THEIR FATHER TO WORK IN VALDOSTA SO THE PLAYER WOULD PLAY FOR THEM. TRUE
06/18/19 12:04 PM
#221

Christine (Chick) Shelnutt (Youmans) (1955)

Hello Roland and Ward. Greeting from Florida from Chick Youmans (Shelnutt, 1955). I have so enjoyed reading your posts and remembering the wonderful days at CPHS. I have been married to Hal Youmans (AKA Buddy, 1951) for 61 wonderful years. After marriage and having three children we moved to Lakeland, FL. Our lives changed there. In 1971 both of us and our three children accepted Christ as our Savior. We went to Bangladesh for two years to help at a Missions Hospital, then Piedmont Bible College (NC) where Hal was on staff for 4 years. After living in Indiana and Michigan for 20 years our daughter in Michigan died with cancer and several years later we came back to FL to be near our son who is a Pastor of a Baptist Church in Orange City. Ward, I always thought so much of Shirley. She was beautiful, humble, sweet and caring. My sister, Fran, did marry Bill Woods and had three children. After their divorce both remarried. She died with cancer in 1990. I have great memories of CPHS football because all of the girls had BIG crushes on our football heroes. I was at both football games in Valdosta. May God continue to bless you and your families.
06/18/19 01:33 PM
#222

Dear Chick, thank you for your post and the memories! Where in Michigan did you guys live? Jane and I lived in Birmingham, Mi. where I was pastor of the Presbyterian there. Take care and stay well.

Roland