College Park High School, College Park, GA


1943 - 1988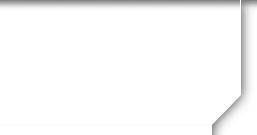 Message Forum
Welcome to the College Park High School, College Park, GA Message Forum.
The message forum is an ongoing dialogue between classmates. There are no items, topics, subtopics, etc.
Forums work when people participate - so don't be bashful! Click the "Post Response" button to add your entry to the forum.
10/07/18 04:31 PM
#185

Ginger (Kathryn Virginia) Croley (Blackstone) (1967)

Posting Requested by Cay Mathews Ellis, CPHS Class of 1967:

College Park Police Department GA

In Memory of Retired Police Chief Walter T. "Tommy" Sheets
Walter Sheets passed away on Tuesday,October 2, 2018. Walter retired from the City of College Park as Police Chief in 1996. He began his employment with the Police Department in June of 1970 and was promoted to Chief of Police in 1987. Chief Sheets was a United States Military Veteran having served his country in Vietnam. From the FB page of College Park Poice Department:
10/08/18 03:25 PM
#186

Well, I'm still around. If I had known I would last this long I would have changed my way of life. I became a Preacher for the Evangelical Methodist Church and a District Supt of that organization, after I married at age 26.
Earlier this year I resigned my job as Dist. Supt. because of age and health. My wife, Kathleen and I had three children, who in turn had two children each. I had the great priviledge of marrying my daughter and her daughter and attending the granddaughters gaduation from Kansas State University. She has now presented us with our first Great Grandaughter. Her husband is a Henry County Policeman, so behave yourself if in Henry County. I knew Stell Huie, thou not on a first name basis. He was several years ahead of me. I graduated in 1952. So many people have passed away by now. My Dear wife, Kathleen and I, have been married 58 years.

Rev. Ray MacMahon
10/09/18 11:19 PM
#187

Ray it'good to hear you are still living a full life. I'm still kicking but as you said there is fewer and fewer of us. Have a great birthday. Your friend, Tommy
10/10/18 07:15 AM
#188

Happy belated birthday to Gary Hays! I hope you had a really good day.
12/06/18 10:40 AM
#189

Walter T (Tommy) Fields (1960)

To our terrific RAM! This post is for all RAMS who didn't receive the news of Kim's passing.

Mr. Roy Kimsey "Kim" Gabrels, 77
Roy Kimsey "Kim" Gabrels, 77, of Flowery Branch passed away Wednesday, November 21, 2018 at Northeast Georgia Medical Center following a sudden
illness.
Mr. Roy Kimsey "Kim" Gabrels, 77
Roy Kimsey "Kim" Gabrels, 77, of Flowery Branch passed away Wednesday, November 21, 2018 at Northeast Georgia Medical Center following a sudden illness.
01/07/19 06:20 PM
#190

I've posted this information for my fellow Class of 1960 members, but I am re-posting it here because it may be of interest to CPHS alumni from other years who are or have been involved in a religious vocation (pastor, seminary professor, etc.) since leaving College Park.

All this year I will be organizing the

20/20 SYMPOSIUM ON THE BOOK OF DANIEL

, an effort to assemble Bible-believing Jewish and Christian expositors into a colloquium to critique the commentary,

Daniel Unsealed

.

Part I of the Symposium will be held in Atlanta in June of 2020 and Part II will be held in Jerusalem in June of 2021. If you are interested in the details, you can read about the Symposium by using this link:

http://www.prophecysociety.org/?page_id=12190
02/06/19 09:34 PM
#191

After seeing of Coach Ross' passing several weeks ago I saw a post on Facebook by his granddaughter that she had several items the family weren't interested in saving. Scrapbooks, plaques, etc. that I picked up from her and delivered to The Teaching Museum South in Hapeville, Ga. on North Avenue. These items are available to view, I would make an appointment with Mike who runs the archives there if you are interested. I also posted several pictures on the College Park High page on Facebook.
06/05/19 07:52 PM
#193

D-Day - June 6, 1944

All CPHS alumni who have served in the military, and especially those of us who have served in combat situations, will pause tomorrow to reflect on the 75th anniversary of D-Day. Many of the men who stormed the hostile beaches at Normandy in France and braved the machine guns and artillery bombardment from the massive fortifications that made up Hitler's "Atlantic Wall" on that momentous morning were 18 and 19 years old boys just out of high school, and just as many were older men with wife and family back home. All of them, young and old, were and are heroes in the truest sense of the word. A few are still with us today. We owe them more than mere words can express. I ask all of you to pause for a minute or two tomorrow morning to remember the day so long ago when freedom as we know it hung in the balance, and to say a quiet "thank you" to the memory of those who gave their lives on distant shores for the rest of us.
06/06/19 08:58 AM
#194
06/06/19 11:37 AM
#195

Thank you Dan for your post of rememberance. I would hope that this will inspire our thoughts of what the 'Greatest Generation' did for our country. Our freedom is not free. Many paid the ultimate price so that we have this great country and we owe them for their sacrifice. I view this as a sad and solemn day honoring those great men and women that gave their all.
06/06/19 04:28 PM
#196

Thanks, guys for your remembrance of those who gave their lives so that we could continue to enjoy the freedom we have. While we remember those in the WWII war, we should never forget the contdributions from those in WW!, the Korean Conflict, the Vietnam war, and the strife still being suffered in the Middle East.. The same holds true for the Patriots in 1776, and not in the least, the heros of the Alamo in Texas fighting to gain victory against Mexico. All of these men and women gave the ultimate sacrifice and should be equally honored

I know they are not forgotten, and I know that you, too, know. Unfortunately, war is universal. and it does not appear it will ever leave us. We must continue our efforts to keep our country strong and dedicated. It is an ongoing fight, but together with folks like I knew from CPHS, we will persevere..
06/06/19 07:18 PM
#197

Thank you Dan for your well worded post. It is good for us all to be reminded of the ultimate sacrifces brave people made, so others could continue to live free. We should be reminded of these events,especially now when so many are pushing for socialism. God bless you for taking time to make us think about these things. Joe Wms.
06/06/19 08:07 PM
#199

Yes, Jackie, Mrs. Crowe was a gem of a teacher. One of my greatest disappointments in high school was that she moved on to the state education level and was thus unable to be faculty advisor for student council the year I was student body president in 1959-60. I was fortunate to have several teachers like her who instilled the responsibilities of being an American citizen in me. I'm astounded when I talk with young people today who seem to have no concept of our history. The worst case I heard of was from the astronaut Buzz Aldrin who was introduced by a grammar school teacher to her class as a fighter pilot in World War Eleven (meaning WWII, those Roman numerals are tricky for some people!). Definitely, the American educational system could use more Ruby Crowes today.
06/07/19 02:58 PM
#200

Not sure if this is the best place to inquire about this, but has anyone using site even had contact with Dennis Ely , listed in class of 1965, use to live down the street from me when I lived on West John Calvin. Had a sister named Brenda and younger brother named Phillip. Just wondering.
06/07/19 07:33 PM
#201

Cecil Hiram Jackson Jr. (1967)

For my fellow members of the class of 1967, 75 years ago today, June 7, 1944, my father, Cecil H. Jackson, Sr. (who was Principal of CPHS in 1966 before he was transfered to Sandy Springs HS in January of 1967) landed at Utah Beach. He was in George Patton's Third Army and later fought in the Battle of the Bulge, where he was wounded twice and received 2 Purple Hearts. He told me the winter of 1944 in France and Germany was the coldest he had ever experienced. He was a radioman on a KC-47 (DC-3), and flew missions to the front to deliver gasoline in 5 gallon cans for Pattons tanks. He always laughed about the fact that the KC-47's burned more gasoline than they could transport. He once told me - after my persistant questions about his involvement during WWII - that he saw things no human should see or experience. And that he fervently hoped that I would never have to go serve in Viet Nam, but that it was my duty to go if I was called to serve (which I was not).
06/08/19 09:58 PM
#202

I salute your father for his service to our country. I know you are very proud.
06/10/19 08:30 PM
#204

Hi Carolyn think of Belle often, lost Shirley July 2018 hope all is well with you and yours. Ward Lawton "54
06/10/19 10:01 PM
#205

Ward, I am sorry about your loss.

Your's in Christ,

Roland Perdue (1952)
06/12/19 08:11 AM
#206

Thanks Roland. We were together 64 years. Shirley lived just pass where we practiced football, you know where and she was going home after her basketball practice and I was staring and Coach Badgett said Ward get your mind back on football. Think you could get through one of those hot August practices in full pads? Hope all is well with you and yours. Eph 3, 20&21
06/12/19 01:47 PM
#207

Ward, I could not get through the practice in August! I went to the University of North Carolia on a football scholarship and the practices there were much easier than at CPHigh Schoo! I met my wife there and Jane and I have been married for 63 years, have five living children (four sons and a daughter) and one deceased.

Thanks, Ward, for replying to my post. Your Ephesians quote is right on the target: "God can do anything and the Spirit is at work within us.

Roland
06/12/19 04:50 PM
#208

Roland, saw you play in a game in Athens against the University of Georgia. Year 1952, 53, or 54. Don't remember who won. I'm almost sure you came up and spoke to us after the game. You still had on your uniform. Also I can't remember who came with us, maybe Coach Badgett. Maybe you can help me remember? I remember your Brother who played at CPHS, I think Billy. Sorry, my memory works sometimes. I played left half back, number 2 back in the T formation, play 25, 2 back through the five hole, between the center and left tackle always good for three yards. Badgett said he good make three yards with no blocking. O yea, have you tried lately. Would have never said that to him. Good memories. Ward Lawton class of 1954.
06/12/19 07:23 PM
#209

Ward,

UGA won! Each time we played them! You're right about the 2 hole. I guess Coach B could have just fallen forward and rolled!

Oh, I forgot to tell yiou, I just retired from active ministry in the Presbyterian Church (USA) LAST jULY. lOVED BEING A preacher and pastor.

Take care and stay well.

Roland