College Park High School, College Park, GA


1943 - 1988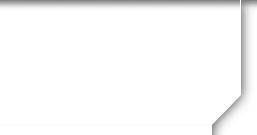 Message Forum
Welcome to the College Park High School, College Park, GA Message Forum.
The message forum is an ongoing dialogue between classmates. There are no items, topics, subtopics, etc.
Forums work when people participate - so don't be bashful! Click the "Post Response" button to add your entry to the forum.
09/01/18 02:30 PM
#173

You are welcome and thank you in return. I will look forward to meeting you as well.

Frank '62
09/05/18 12:12 AM
#174

Passing of Kaye Stribling

After a long illness, our friend & our 1964 classmate, Kaye Stribling, passed away on September 4. There will be a celebration of her life this Saturday, September 8th at Carmichael-Hemperley Funeral Home in Peachtree City, GA. Visitation will begin at 2pm & the service will begin at 3pm.
09/05/18 10:56 AM
#175

Our deepest sympathy to Kaye Stribling's family.
10/03/18 01:53 PM
#177


He was a good friend and also a Great Police Chief for College Park Ga I worked for him for many years.
May Have Rest In Peace !
Gone but not forgotten !
10/03/18 02:12 PM
#178

I am so sorry to hear about Thomas Sheets. I lived three doors down from him and his sisters. I was closer to his sisters age. Is there anything on when his funeral will be?
10/03/18 05:38 PM
#179

Ginger (Kathryn Virginia) Croley (Blackstone) (1967)

DEATH OF CLSSMATE TOMMY SHEETS, CLASS of 1967:

The following was submitted yesterday to be posted on THE RAMS HOME PAGE:

Walter Thomas "Tommy" Sheets, Class of '67, passed away today, Tuesday, October 2, 2018 at Piedmont Hospital in Atlanta. Tommy's death was attributed to complications from pneumonia, for which he had been hospitalized last week. His family and several close friends were with him.

After graduating from CPHS in 1967, Tommy enlisted in the United States Marine Corps and was assigned duty in Vietnam, where he survived one of the deadliest battles of the war. Upon his return home, he joined the ranks of law enforcement as an officer with the College Park Police Department. Tommy advanced through the ranks to become the city's Chief of Police. He served as Chief for nine years and retired with honor in 1996.

Tommy was born May 21, 1949. He is survived by his son and daughter-in-law, David and Jennifer Sheets, and grandson, Logan, all of Rome, GA. He was preceded in death by his beloved wife, Barbara Kay Traynham Sheets.

Tommy had requested there be neither service nor obituary upon his death. His family has given permission to notify his many friends here, via the Rams Page. From a personal perspective, Tommy and I had reconnected leading up to the Class of '67 Fifty-year Reunion last year. Try as I may, I couldn't convince him to attend, nor could his lifelong buddies Ronnie Jackson, Jack Hutcheson and others. Yet I was fortunate to have continued communicating with Tommy, who still was the same sweet and funny man we knew in high school. He truly made the world a better place.

-
10/03/18 07:28 PM
#180

I am so saddened to hear of Tommy's passing. I have fond memories of him from grammar school and high school. I extend my deepest sympathies to his family. May he Rest In Peace.
10/03/18 09:52 PM
#181

Walter T (Tommy) Fields (1960)

Condolences to all the Sheets in the passing of Tommy Sheets! He gave much for our community and country! A genuine American and RAM! May you rest
In Peace, good friend!
10/04/18 07:10 PM
#182

Mary Carolyn Evans (Little) (1971)

I respect the wishes of our fellow alumnus, Tommy Sheets. My condolences to his family and friends. I did not know him personally, but I appreciate his services to our country and community.
10/06/18 04:16 PM
#183

Ginger (Kathryn Virginia) Croley (Blackstone) (1967)

Above: Tommy Sheets' CPHS Graduation Photo, 1967. What a handsome man!

Below: Forever Friends: (L-R) Ronnie Jackson, Tommy Sheets, Jack Hutcheson; College Park High Class of 1967. Friends from the start, S.R. Young Elementary. Peace be with you, Tommy.
10/07/18 09:30 AM
#184

William Hugh Howard, Jr (1971)

Prayers for the Family and friends...Tommy was always a good guy and was a good cop...A boy from the same neighborhood, SR Young, CPHS and Peter Pan Park in those days. also the South Fulton Boys club, later changed to Jessie Draper Boys club.....Gods Speed.....
10/07/18 04:31 PM
#185

Ginger (Kathryn Virginia) Croley (Blackstone) (1967)

Posting Requested by Cay Mathews Ellis, CPHS Class of 1967:

College Park Police Department GA

In Memory of Retired Police Chief Walter T. "Tommy" Sheets
Walter Sheets passed away on Tuesday,October 2, 2018. Walter retired from the City of College Park as Police Chief in 1996. He began his employment with the Police Department in June of 1970 and was promoted to Chief of Police in 1987. Chief Sheets was a United States Military Veteran having served his country in Vietnam. From the FB page of College Park Poice Department:
10/08/18 03:25 PM
#186

Well, I'm still around. If I had known I would last this long I would have changed my way of life. I became a Preacher for the Evangelical Methodist Church and a District Supt of that organization, after I married at age 26.
Earlier this year I resigned my job as Dist. Supt. because of age and health. My wife, Kathleen and I had three children, who in turn had two children each. I had the great priviledge of marrying my daughter and her daughter and attending the granddaughters gaduation from Kansas State University. She has now presented us with our first Great Grandaughter. Her husband is a Henry County Policeman, so behave yourself if in Henry County. I knew Stell Huie, thou not on a first name basis. He was several years ahead of me. I graduated in 1952. So many people have passed away by now. My Dear wife, Kathleen and I, have been married 58 years.

Rev. Ray MacMahon
10/09/18 11:19 PM
#187

Ray it'good to hear you are still living a full life. I'm still kicking but as you said there is fewer and fewer of us. Have a great birthday. Your friend, Tommy
10/10/18 07:15 AM
#188

Happy belated birthday to Gary Hays! I hope you had a really good day.
12/06/18 10:40 AM
#189

Walter T (Tommy) Fields (1960)

To our terrific RAM! This post is for all RAMS who didn't receive the news of Kim's passing.

Mr. Roy Kimsey "Kim" Gabrels, 77
Roy Kimsey "Kim" Gabrels, 77, of Flowery Branch passed away Wednesday, November 21, 2018 at Northeast Georgia Medical Center following a sudden
illness.
Mr. Roy Kimsey "Kim" Gabrels, 77
Roy Kimsey "Kim" Gabrels, 77, of Flowery Branch passed away Wednesday, November 21, 2018 at Northeast Georgia Medical Center following a sudden illness.
01/07/19 06:20 PM
#190

I've posted this information for my fellow Class of 1960 members, but I am re-posting it here because it may be of interest to CPHS alumni from other years who are or have been involved in a religious vocation (pastor, seminary professor, etc.) since leaving College Park.

All this year I will be organizing the

20/20 SYMPOSIUM ON THE BOOK OF DANIEL

, an effort to assemble Bible-believing Jewish and Christian expositors into a colloquium to critique the commentary,

Daniel Unsealed

.

Part I of the Symposium will be held in Atlanta in June of 2020 and Part II will be held in Jerusalem in June of 2021. If you are interested in the details, you can read about the Symposium by using this link:

http://www.prophecysociety.org/?page_id=12190
02/06/19 09:34 PM
#191

After seeing of Coach Ross' passing several weeks ago I saw a post on Facebook by his granddaughter that she had several items the family weren't interested in saving. Scrapbooks, plaques, etc. that I picked up from her and delivered to The Teaching Museum South in Hapeville, Ga. on North Avenue. These items are available to view, I would make an appointment with Mike who runs the archives there if you are interested. I also posted several pictures on the College Park High page on Facebook.
06/05/19 07:52 PM
#193

D-Day - June 6, 1944

All CPHS alumni who have served in the military, and especially those of us who have served in combat situations, will pause tomorrow to reflect on the 75th anniversary of D-Day. Many of the men who stormed the hostile beaches at Normandy in France and braved the machine guns and artillery bombardment from the massive fortifications that made up Hitler's "Atlantic Wall" on that momentous morning were 18 and 19 years old boys just out of high school, and just as many were older men with wife and family back home. All of them, young and old, were and are heroes in the truest sense of the word. A few are still with us today. We owe them more than mere words can express. I ask all of you to pause for a minute or two tomorrow morning to remember the day so long ago when freedom as we know it hung in the balance, and to say a quiet "thank you" to the memory of those who gave their lives on distant shores for the rest of us.
06/06/19 08:58 AM
#194
06/06/19 11:37 AM
#195

Thank you Dan for your post of rememberance. I would hope that this will inspire our thoughts of what the 'Greatest Generation' did for our country. Our freedom is not free. Many paid the ultimate price so that we have this great country and we owe them for their sacrifice. I view this as a sad and solemn day honoring those great men and women that gave their all.
06/06/19 04:28 PM
#196

Thanks, guys for your remembrance of those who gave their lives so that we could continue to enjoy the freedom we have. While we remember those in the WWII war, we should never forget the contdributions from those in WW!, the Korean Conflict, the Vietnam war, and the strife still being suffered in the Middle East.. The same holds true for the Patriots in 1776, and not in the least, the heros of the Alamo in Texas fighting to gain victory against Mexico. All of these men and women gave the ultimate sacrifice and should be equally honored

I know they are not forgotten, and I know that you, too, know. Unfortunately, war is universal. and it does not appear it will ever leave us. We must continue our efforts to keep our country strong and dedicated. It is an ongoing fight, but together with folks like I knew from CPHS, we will persevere..
06/06/19 07:18 PM
#197

Thank you Dan for your well worded post. It is good for us all to be reminded of the ultimate sacrifces brave people made, so others could continue to live free. We should be reminded of these events,especially now when so many are pushing for socialism. God bless you for taking time to make us think about these things. Joe Wms.